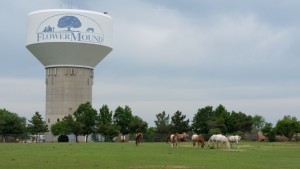 A new study of how distressed American cities are has found Flower Mound to be "anything but distressed," according to a town news release.
Economic Innovation Group, a bipartisan public policy organization, recently released its 2017 Distressed Communities Index, which measures the economic vitality of communities nationwide based on several "distress factors" including education, poverty, housing vacancy rate, the percent of non-working adults, the percent of frequent employment changes, changes in the number of businesses in an area, and the median income ratio, the news release said.
Flower Mound ranked No. 1 most prosperous in the small and mid-sized cities category, with a distress score of 0.1 percent.
Four other Texas small and mid-sized cities ranked in the top 10: No. 2 Allen, No. 4 Frisco, No. 9 League City and No. 10 Cedar Park.
Of the 100 largest cities in the country, Plano was ranked No. 2 most prosperous, and Austin No. 9.
Click here for more information about the study.