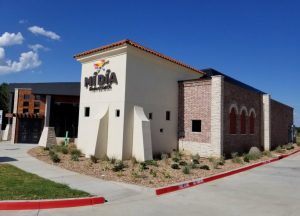 Mi Dia isn't the only restaurant to open in Flower Mound in August.
Each month, the town's economic development office updates a list on its website of the newest businesses to open. According to the Sept. 5 update, two Asian restaurants, a doughnut shop and a bakery joined Mi Dia, a Mexican restaurant, as the newest Flower Mound eateries.
Here Asian Cuisine Sushi & Bar recently had a soft opening for its second location, 1050 Flower Mound Road. Its first location is in Roanoke.
Lakeside Donuts is now open at 901 Long Prairie Road.
Mi Dia From Scratch opened its third location at 2601 West Windsor Drive.
Snowy Village Dessert Cafe has opened at 2601 Flower Mound Road.
Tsunami Sushi & Grill is new in town at 3851 Long Prairie Road.
Brows Threading Salon & Spa, Lingenfelter Custom Homes, and three medical offices also opened in Flower Mound recently, according to the town.
Click here for the full list, which includes the addresses, websites and phone numbers for the businesses.