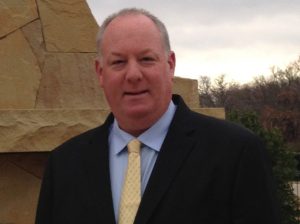 Hello Double Oak residents,
2017-2018 Fiscal Year Budget Plan – No Change to Property Tax Rate
The town council, staff, treasurer and citizens have worked together to develop a proposed operating budget for our next fiscal year which begins on October 1st.  The consensus of the council is to maintain the current tax rate of 0.23240 per $100.
Double Oak has a good financial balance sheet, no bond debt and no bank credit notes, operates on a pay-as-we-go philosophy and "our town property tax rate remains one of the overall lowest in all of Denton County and North Texas." according to Mayor Mike Donnelly. Town Treasurer Ted Gruenloh along with members of town council and staff have worked together to be good stewards with your tax dollars, and as Mayor, I am very proud of their effort and the conservative and responsible budget they produced for the town.
If you are a Double Oak resident or business and have any questions or want to share your thoughts on the proposed budget, tax rate or any other business of the town, please feel free to contact Mayor Donnelly, members of council or town staff. You are always welcome to attend a town council meeting and share your thoughts and views.
The first public hearing on the 2017-2018 proposed budget and tax rate will be held on Tuesday, September 5, and the second public hearing will be held on Monday, September 18. A special called meeting to adopt the 2017-2018 budget and tax rate will be held on Monday, September 25, at 5:30 p.m.
Town Council is the governing body for the town, and as such, some of their responsibilities for our 3,000 residents are:
Setting the tax rate and adopting the fiscal year budget
Hiring approval of town personnel
Authorizing the payment of town bills
Build and maintain town roads
Maintain and improve town facilities and equipment
Provide for the data service and archival needs of the town
Provide for Police – Fire and EMS service
Whisenhunt Named Fire Chief
It is with great pleasure to announce the appointment of our new fire chief, Scott Whisenhunt.
Scott is a 17-year resident of Double Oak and has been a member of the DOVFD for 17 years, serving in various capacities. He has been the Assistant Chief of the department for 5 years and has been serving as our interim chief for the past 3 months.
Scott brings a wealth of knowledge to the position in the area of fire science, as well as the organization and nuances of our department.  As a resident of Double Oak, he has a vested interest in not only the success of the DOVFD, but also in providing for the safety and service of our town and residents.
The Town of Double Oak congratulates Double Oak Volunteer Fire Chief Scott Whisenhunt on his appointment and thanks all members, past and present, for their dedicated and honored service.
Waketon Road Widening – Drainage Improvement
At the March 6, 2017 meeting, the Town Council approved the interlocal agreement between the town and Denton County for the Waketon Road widening and drainage improvement project. The town also approved the engineering services contract.
Engineer design plans began 2009-2010 and are 80%-90% complete
Waketon Road Widening and Drainage Improvement Project shall be from Cross Timbers Drive to Chinn Chapel Road
Engineering and utility crews will be placing survey and utility markers
Requires easements and right-of-way for drainage, sidewalks, roadway improvements and planned round-a-bout
Anticipate future public meeting during final design phase
Anticipate going out for bids Fall 2017
Anticipate construction beginning 2018 and duration approximately one (1) year
Concrete roadway construction with street curbs and gutters and storm drains with underground storm water pipes
Sidewalk path planned on the south side
Improve roadway safety, provide for sidewalk on north and improve storm drainage; the roadway width will increase (approx. 7ft each side) from current est. 22ft width to est. 36ft width
Improve from narrow 2-lane asphalt roadway to a wide 2-lane concrete road with center turn-lane
Round-A-Bout similar to the one at Dixon Ln. will be constructed at Waketon – Chinn Chapel intersection by Town of Flower Mound
If you have questions, please contact Charlie Wright, Director of Public Works, [email protected] or 972-539-9464. Check the town website for ongoing updates www.double-oak.com.
Town Secretary Email Information Group
Town Secretary Charlotte Allen began this information email group a couple of years ago. It is used as a tool for town hall to get information out fast to our residents. If you wish to be added, please email Charlotte at [email protected]. Town information can always be found on the town's website at www.double-oak.com.
SPAN Demand Response Transit Service
The town has entered into an agreement with SPAN Transportation and will communicate and post information once everything is completed between the parties.
In general, Double Oak residents will be able to consider SPAN Transportation as a choice, along with other individual transportation companies, for transportation needs within the SPAN Denton County Service Area at a cost of $30 each way paid in full by the rider.
New Denton County Southwest Courthouse
This beautiful 32,000 square foot Denton County office building recently had its ribbon cutting and is now open to serve Denton County residents. It's located at 6200 Canyon Falls Drive, in far west Flower Mound.
I was proud to attend the ribbon cutting and submit items that represent Double Oak for a 50-year time capsule.
Offices for Precinct 4 Commissioner Andy Eads, Precinct 4 Constable Tim Burch, Justice of the Peace #4, County Clerk and County Tax Assessor are all housed here.
Commissioner Andy Eads did an excellent job welcoming everyone and speaking of how this building and its location will better serve Denton County residents. Congratulations Commissioner Eads and Denton County!
Board Members Needed
The Double Oak Town Council will consider and appoint citizens to the following boards/commissions this month:
4 Members, 1 Alternate – P&Z
2 Members, 3 Alternates – Board of Adjustment
Please ask for an application form at town hall if you are willing to be considered for appointment.
Double Oak Appreciates and Thanks First Responders
The Town of Double Oak sincerely appreciates and thanks all First Responders, who without hesitation, risk their lives each day coming to our aid so that we may be healthy and safe – God Bless them and their families
9/11 Ceremony
On Monday September 11, 2017 at 7 p.m. Double Oak Firefighters and Police Officers will be gathering at the John B. Wright Memorial Park pavilion to reflect on the events that occurred sixteen years ago. We would be honored if you have the time to attend.
Itinerary:
7 p.m. – National Anthem
7:05 p.m. – Introductions / Moment of Silence
7:10 p.m. – Prepared Remarks by DOVFD Chief Scott Whisenhunt
7:15 p.m. – Prepared Remarks by DOPD Chief Derrick Watson
7:20 p.m. – Recognition of DOVFD / DOPD volunteers.
7:30 – Closing Remarks
In Honor of September 11, God Bless the United States of America!