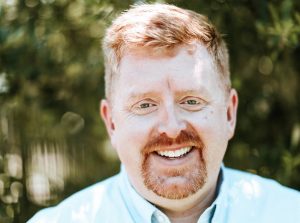 by Matt Ferguson, Global Kids Pastor, Cross Timbers Church
Typically, this time of year is labeled the "Back to School" season. While, admittedly, it's been more than a few decades since I've had to worry about turning in my homework, the sight of a giant Walmart bin of glue sticks and pencils in July still causes my inner teenager to roll his eyes.
Not because I'm worried that my 5th Grade teacher will finally figure out I copied an entire encyclopedia article for my report on President Nixon, but because I know what that bin of school supplies represents.
It's the end of summer and the beginning of routines. It's the end of late nights and the beginning of early mornings. It's the end of no worries to every kind of worry you can think of. And not to mention, that even if you're not headed back to school this August, you probably still have worries rolling around in your head.
You've probably got some bills to pay, a boss to please, family members who are depending on you, or one of the other endless tasks that fall under the term "adulting". Simply put, Back to School often means angst. Angst for the kids. Angst for the teachers. Angst for parents. Angst for those of us who commute through school zones. Angst all around.
As a Children's Pastor, I sometimes see all levels of angst on Sundays. Parents trying to wrangle their kids into church on time. First time visitors navigating new environments. Adults rushing to get the "good" seat. Everyone hurrying out to beat the crowd to the local eateries.  Not to mention the daily stress our individual schedules and inboxes bring into our lives.
But even with all the stress of a new season, secretly, deep down inside, this is one of my favorite times of year. Mainly because this season is best represented by a blank pad of notebook paper. A fresh start. A new beginning. A chance to reset.
In the book of Matthew, Jesus himself offers us a unique invitation ….
"Come to me, all of you who are weary and carry heavy burdens, and I will give you rest. Take my yoke upon you. Let me teach you, because I am humble and gentle at heart, and you will find rest for your souls. For my yoke is easy to bear, and the burden I give you is light."
I don't know about you, but I could use a chance to rest and reset. God's ways are always better than ours. His plans are always for the good of the kingdom. He's never left you. He has not forgotten about you. Now is the perfect time to realign your heart with the heart of Christ. Right now, regardless of how tired you are or how long you've been gone, Christ himself is saying "welcome home."
My prayer for you today is that you would take a step towards him. Wherever you find yourself, today is the perfect day to grab that notepad and begin afresh.
The Pastor's Place features columns written by a different area church leader each month.Call 940-728-8284 for more information.