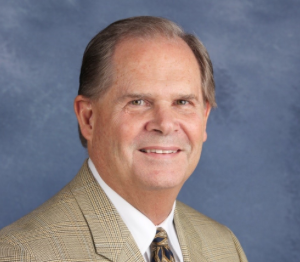 The founder and president of Liberty Christian School is retiring.
During a recent parent orientation, Dr. Rodney Haire announced that after 34 years, he is retiring.
Haire and his wife, Judy, founded Liberty Christian School in 1983, and Rodney Haire has been the president since.
Liberty is planning a celebration for the Haires around Homecoming, and in the meantime, they are expected to attend football games and fine arts performances, according to a school news release.
When his children were young, Haire learned that the Bible wasn't allowed in his daughter's public school, so they enrolled their kids into a Christian school, Haire told the Gazette in 2014. But that school aimed to prepare students for a career in ministry, and the Haires wanted their kids to have an education that blended spiritual emphasis and academic rigor.
They began Liberty, which met at a house near what is now the University of North Texas. By the second school year, nearly 200 students were enrolled.
Rodney Haire told the Gazette he envisioned an enrollment of no more than 500 students, but it had more than 1,300 in 2014.
After UNT bought the school's Denton site in 2005, a pair of Liberty parents, Jack and Debra Furst, provided a generous gift that made the current Argyle campus on Hwy 377 a reality.
"Over the last 34 years, Dr. Haire has touched so many lives. His decision to retire this year is a strong vote of confidence in his staff, his leadership team, and his board," said a statement for the school's board of directors.