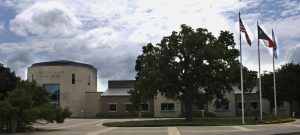 The Highland Village City Council is conducting a special meeting on Monday evening to call a bond election for more than $7 million in street construction and park projects.
Several capital projects were presented to City Council in June  for consideration of a bond election referendum of Highland Village residents for issuance of municipal bonds, according to the meeting agenda. The 22 streets are "at the end of their life-cycle and are in need of full reconstruction." The estimated cost to fix them is $2.8 million.
The streets that are intended to be reconstructed if the bond is approved are the following:
Rosedale Street
Ranier Court
Catesby Place
Rockland Drive
Hickory Ridge Drive
Oak Forest Drive
Winding Creek Drive
Dickinson Drive
South Clearwater Drive
Scenic Drive
North Clearwater Drive
Springway Drive
Mockingbird Drive
Post Oak Drive
Pecan
 Raintree Drive
Greensprings Street
Duvall
Baird Circle
Donna Circle
Savanna Drive
Arbor Court
The other proposition in the bond election would be a $4.2 million bond for parks. $2.5 million would go to improving Unity Park, the city's lone community park which is "heavily utilized." The agenda says Kids Kastle is "at the end of its useful life," the ponds at the park need to be dredged and improved to get rid of an accumulation of silt, and the need for a softball field  has been expressed, so the city wants to redevelop a section of the park with the baseball fields to add a softball field.
Other parks projects that would be funded by the bond include an extension of the Brazos Park parking lot, which is currently not big enough for the number of people using the park.
The bond would also fund development of Sunset Park, a mini park site near Lewisville Lake, as well as the resurfacing of the walking track at Victoria Park, and the Highland Village Road Trail segment, which would connect a neighborhood to the city trail system instead of trying to cross Highland Village Road.
The special meeting — which will be at 5:30 p.m. at City Hall — is needed because regular Council meetings don't fall within the window allowed by state law to call an election, according to the city. The bond would be on the November election ballots.