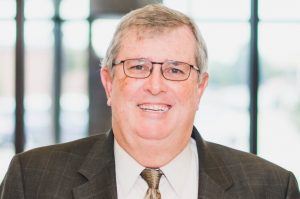 Lewisville ISD students, staff, parents and community members,
I hope you are enjoying your summer! Although school is not in session, we are hard at work preparing for another outstanding year in Lewisville ISD. The first day of school is right around the corner!
While I am excited and hopeful about beginning another year as this great district's superintendent, I am concerned about what is happening right now in Austin, where the leaders of our state continue their assault on public education. It seems to me those we elect sometimes forget their constituency, and worry more about serving their party instead of the people in this great state.
Article 7 of the Texas Constitution says, "A general diffusion of knowledge being essential to the preservation of the liberties and rights of the people, it shall be the duty of the Legislature of the State to establish and make suitable provision for the support and maintenance of an efficient system of public free schools."
Simply put, Texas is not living up to its constitutional obligation to adequately fund public education. Students, parents, educators, school boards, faith-based leaders, and members of the business community are joining together in opposition to much of the agenda put forth by the governor and lieutenant governor.
Does it make sense that the number of students enrolled in Texas public schools continues to rise, but less funding is provided by the state? Even worse, legislators continue to push the cost of education to the local taxpayers by lowering the amount of state funding districts like LISD receive.
Did you know that as our property values have steadily increased over the last several years, instead of that money staying in LISD, it goes to the state? That's right – the state provides LISD with less funding as our local property values (and therefore the property taxes you pay) increase.
At one point in the not-too-distant past, the state provided half of the funding received by school districts, with local dollars making up the other half. Today is quite a different story, with local taxpayers like you and me paying for more than 62 percent of the funding provided for schools. It is hypocritical for legislators to talk about property tax relief and point the finger at cities, counties and school districts as the culprits, when the reality is the state has seen the benefits of rising property taxes.
I am glad lawmakers are serious about providing tax relief for property owners, but in order to do so they must first address the broken school finance system. A few legislators have shown the willingness to do so, specifically Speaker of the House Joe Strauss and Rep. Dan Huberty. I appreciate their strong leadership, and LISD supports their efforts for meaningful changes to the system that funds Texas public schools.
The leadership of LISD continues to advocate for our students, the communities we serve and the incredible staff members who make up this great district. I want to be clear on where our district stands – we believe in local control, transparency in the school finance system, and we oppose any option that would funnel money away from public schools. You can see our latest communication to legislators on the LISD website – www.lisd.net.
I've said many times, strong schools equal strong communities. If you believe as I do, that public schools are not only the bedrock of our community, but also of our democracy, my plea to you is to join us in telling local and state legislators to protect our schools, not harm them.
Kevin Rogers, Ph.D.
Superintendent of Schools
Lewisville Independent School District