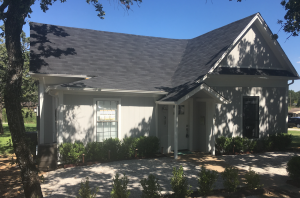 A Flower Mound bakery owner is making Argyle her business's new home.
The Jenny Layne Bakery had operated out of a storefront in a Flower Mound shopping center at FM 2499 and Dixon for more than five years. But when owner Jenny Layne Murdoch Fallis learned that the bakery's rent was "more than doubling," she began looking for a new location earlier this year.
Fallis, who grew up in Flower Mound and lives in Lewisville, had trouble finding a new location within her budget in the immediate area, but when she expanded the area of the search, an two-bedroom home that used to be a small schoolhouse popped up in south Argyle.
"I fell in love with it," Fallis said. "I like how life is a little bit slower out here, and people are a little bit nicer out here."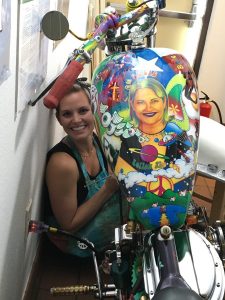 At the old location, the custom cake bakery had a storefront with individual pastries and baked goods for sale. At the new location, 815 Stonecrest Road, "we decided to drop the storefront" because "at the end of the day, it made it impossible for us to focus on the cakes," Fallis said.
The Jenny Layne Bakery is re-focusing on its custom-ordered cakes and other desserts for weddings and other events. Customers will just have to call or email to make an order or appointment, because bakery hours are by appointment only.
Fallis said her new open-concept bakery has a more personable touch and a lot of potential. And another big perk is the windows in the back
"(In the old location) I would go 8 a.m. to 8 p.m. without seeing the light of day," Fallis said.
Click here for more information about The Jenny Layne Bakery.