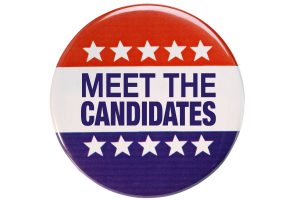 The Cross Timbers Gazette asked each candidate in a contested race to answer a brief questionnaire to help voters make an informed decision at the polls this May. Election Day is Saturday, May 6, with early voting beginning Monday, April 24 running through Tuesday, May 2.
The Flower Mound Town Council Place 1 contest is a rematch from last year's special election for the one-year unexpired term in Place 1 between Cathy Strathmann and Jason Webb. Webb came out on top with 60 percent of the vote last May. Newcomer Prabakar Jaganatan filed to run in Place 1 but withdrew from the race on March 8, however his name will still be on the ballot.
The candidates are listed in alphabetic order.
Flower Mound Council, Place 1
Cathy A. Strathmann, 57
The main issues facing your town and how you would resolve them: The biggest issue that Flower Mound is facing currently can be summarized in one word "balance".  This applies to many issues facing our town, ranging from how our community is developing to how our community is spending tax dollars.  Our current Town Council seems one-sided, with many 4-to-1 member votes on issues.  We have a large population of Flower Mound residents that feel that they are not being represented by our town's elected officials in a balanced way.  Residents shouldn't be flooding Town Hall in fear when they learn of projects for the first time the weekend before a big town meeting.  They shouldn't be writing emails with feedback and then not having that feedback factored into the decision-making process. 
Why voters should elect you: No response
Current occupation: Retired
Education: High School
Current civic involvement: Board Member of ALSAC – Associates of the Lewisville Senior Activity Center; Volunteer in the 4H Organization; Regular attendee of and citizen contributor to Flower Mound Town Council, Planning & Zoning Commission. and the ECC (Environmental Conservation Commission) meetings; Volunteer in the Adopt-a-Spot program which helps keep our Town clean and beautiful.
Past civic service: Board Member for The Mound Foundation; Volunteer for:  PTA, Seniors in Motion, Paralyzed Vets of America, and Military Thanksgiving Dinner at DFW; Fundraising local coordinator for the Children's Miracle Network and the United Way
Have you ever been arrested or involved in any criminal proceedings or civil suits: No
Additional Comments: Our home can be our biggest investment, and we need to respect ownership rights for ALL land owners, regardless of whether they own 100 acres or .15 acres.  We need to keep our residents informed, listen to them with respect, and remember that they are always at the top of the town government organizational chart.  We need to value their opinion whether they have lived here for 1 year or 30 years.  Lastly, we need a more balanced approach with regards to our spending.  We have a $130M debt which needs to be watched closely, and which we need to start paying down.  In order to accomplish this, we need to prioritize our town government's spending.  We lose millions of dollars through the regular waiving of development fees, and we are not cautiously spending the tax dollars that we do have.  It's all about balance, in our town's development, in our town's spending, and in the representation of our community's stakeholders.
 Facebook: www.facebook.com/Cathy-Strathmann-for-Town-Council-Place-1-121549634900625/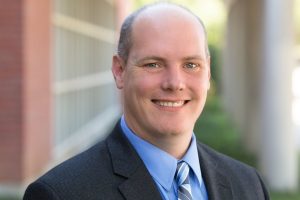 Jason Webb, 42
The main issues facing your town and how you would resolve them: Improve our infrastructure through budgetary planning to meet the current and future needs of our community. Provide the necessary resources for our Police and Fire Departments to keep Flower Mound the safest place to live. Manage our growth in a way that continues to attract high-quality developments, while meeting the vision and needs of our community.
Why voters should re-elect you: When I was elected to Town Council last year I made a promise to represent our community with honor, dignity, and respect while listening to all residents, seeking to understand all perspectives, and making informed and fair decisions.  I have displayed as a Council Member the ability to move beyond the divisiveness of the past to represent all of our community.  We are a community of neighbors and it will take all of us working together to see Flower Mound continue to be the best place to live, raise a family, and do business.  I am the candidate who has the experience, integrity, and leadership to represent the residents of Flower Mound as Council Member, Place 1.
Current occupation: European Coordinator for Joshua Expeditions
Education: BA in Government from The University of Texas at Austin, and a Masters of Divinity from Southwestern Baptist Theological Seminary
Current civic involvement: Flower Mound Town Council Member, Place 1, Member of the Animal Services Board, Group Leader and Sunday School Teacher at Rockpointe Church
 Past civic service: Member of the Flower Mound Board of Adjustments and the Oil and Gas Board of Appeals, Groups leader, Men's Ministry Leader, Missions Leader and Connections Ministry Leader at Valley Creek Church, Associate Pastor at Lakeland Baptist Church
Have you ever been arrested or involved in any criminal proceedings or civil suits: No
Additional Comments: It is truly my honor and privilege to represent Flower Mound as a Council Member.  Every day my desire is to serve the people of Flower Mound and I hope that you will again entrust me with the pleasure to represent you as Council Member, Place 1.
 Facebook: www.facebook.com/JasonWebbFMTC