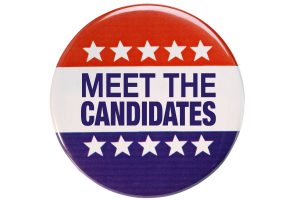 The Cross Timbers Gazette asked each candidate in a contested race to answer a brief questionnaire to help voters make an informed decision at the polls this May. Election Day is Saturday, May 6, with early voting beginning Monday, April 24 running through Tuesday, May 2.
Kevin Bryant is seeking a second term in Place 3 and Planning & Zoning Commissioner Sandeep Sharma is his opponent.
The candidates are listed in alphabetic order.
Flower Mound Council, Place 3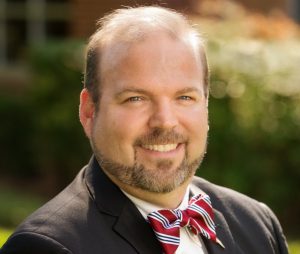 Kevin Bryant, 46
The main issues facing your town and how you would resolve them: The most important issue I am working on is to improve pedestrian safety.  We have a very active community with people out walking, jogging and bike riding.  In far too many places, there are interactions between pedestrians and automobiles with very poor lighting. We are conducting a review of many areas to see where improved lighting is needed.
Why voters should re-elect you: I have a strong record of accomplishments during my time on Council.  I use my experience to understand the big picture and to pay attention to the details.  Every day I work to be the best council member I can be. I have built many strong relationships with our neighboring and partner governments. 
Current occupation: Business Analytics Systems Administrator for FedEx Services 
Education: University of Arkansas at Little Rock; University of Pheonix
Current civic involvement: Flower Mound Town Council, Cross Timbers Rotary, The Summit Club of Flower Mound, BSA Troop 451 Committee Member, FMHS Football Boosters
Past civic service: Flower Mound Animal Services Board, FMHS Band Boosters, LFA Volunteer, United Way volunteer, March of Dimes volunteer, FMUMC Board of Trustees
Have you ever been arrested or involved in any criminal proceedings or civil suits: No
Additional Comments: Council is more than just meetings.  It is working directly with all the people involved.  These individual meetings allow for more detailed conversations, something we cannot do in a formal setting.  I meet with many individuals and attend many neighborhood meetings to discuss issues and possibilities for our town. This provides an educated foundation for decisions.
Website: www.KBforFMTC.com
Facebook: www.facebook.com/KBforFMTC
Twitter: @KBforFMTC
Sandeep Sharma, 50

The main issues facing your town and how you would resolve them: There is desperate need for balanced and holistic development strategy, including residential, commercial and senior housing, which can be built by listening to residents. Local businesses are suffering; my community and economic development plan will help them sustain, which will also help increase revenues for taking care of aging infrastructure.
Why voters should elect you: I will "Bring the Town Hall to the People" – listen to and engage with the residents and act on their input before making critical decisions. I sincerely believe that the Council reports to and is answerable to the Town citizens. I will help sustain and flourish local small businesses by working to bring in daily visitors to the Town and caring corporate citizens with unique business propositions to the Town. I will "Put Technology to Work" to increase Town's operational efficiencies, which would include connecting the departmental dots or silos so that Town operates like one organization, business process improvements, strategic planning, and helping to incorporate voices of residents via social media integration. My service on Planning & Zoning Commission, SMARTGrowth Commission and Charter Review Commission has given me the excellent experience and insight to needs of the Town and its residents. Professionally, I also provide consulting services to local municipalities, State and Federal agencies for assessments, SWOT (strengths, weaknesses, opportunities, threats) analysis, building roadmaps, and to make strategic recommendations. All that experience and services will add value to the Town. Council needs role models, along with decent and ethical leadership, that I bring. I bring independent thinking to the Council, which is guaranteed to result in win-win situation every time, different from years of "Group Think" mentality. 
Current occupation: CEO, The Evolvers Group
Education: Master in Business Administration (MBA), and Bachelor's in Computer Engineering.
Current civic involvement: Flower Mound Chamber of Commerce member; Old Settler's Elementary WatchDOG volunteer; Summit Club member
Past civic service: Planning & Zoning Commissioner; SMARTGrowth Commissioner; Capital Improvements Advisory Committee member; Charter Review Commissioner
Have you ever been arrested or involved in any criminal proceedings or civil suits: No
Additional Comments: These are the most important elections, since we can either make progress or make decisions that will hurt the Town, current residents and next generation. Town's Mission Statement is important, security is necessary, ethical conduct is mandatory, open government is the law, strategic planning is required and responsible growth is needed.
Website: www.engageourtown.org or www.engageourcitizens.org
Facebook: facebook.com/Quest2Excel