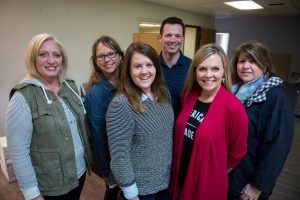 Each day, there are approximately 2,000 kids on the street in Denton County; 400 of those are high school students.
Homeless teens– whether running away or asked to leave, aging out of foster care or unable to stay at family shelters– need a safe environment, food, clothing, medical care and supportive services just to begin regaining stability. Many unaccompanied youth have experienced life on the street and the trauma that goes along with it.
For the past 13-years, the Lewisville-based youth-support nonprofit Journey to Dream has positively impacted hundreds of thousands of young people in North Texas.
"Our organization is open to all teens, regardless of background and circumstances," said co-founder and Executive Director Kim Hinkle. "We provide community outreach, support services and homeless programs, including our new emergency youth shelter for unaccompanied teens, Kyle's Place, which is set to be completed in early March."
The first and most important goal for every teen who walks through the door at Kyle's Place is to establish a strong support system through wrap-around services to ensure safety and success for each teen. It will work toward establishing a positive well-being and self-sufficiency for each teen, through case management, individual and family counseling and other supportive services.
With a successful career in business development and marketing, Kim Hinkle's own life experiences propelled her in a different direction; leading her, with her best friend, to co‐found Journey to Dream in 2004.
Both women were dealing with life-changing events. While Hinkle's children were participating in the Betty Ford Children's program, she fell in love with the program and the much-needed support it provided her family.
Her work with teens, however, started well before Journey to Dream.
She had served as a youth leader, missions coordinator and board/coalition member for organizations such as Rainbow Days, the Lewisville Independent School District (LISD) Safe & Drug Free Schools Program (CHOICES), Denton County Human Trafficking Coalition and the Drug Endangered Child Coalition.
According to the Betty Ford Institute, almost one-in-four children in America lives in a home where addiction to alcohol and other drugs produces a strong negative impact on their childhood development.
Hinkle's research identified a lack of support specifically for children in their teenage years; an age group that, in society today, is confronted with numerous challenges.
In 2005, the organization launched its first pilot curriculum-guided support-group program on the LISD Hebron High School campus.
In 2009, the group was approached by LISD to expand the program to every LISD high school.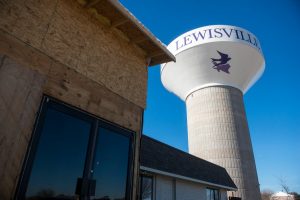 "We'd hoped to be able to open Kyle's Place at the beginning of the year, but there've been construction problems that have pushed us back," said Hinkle. "It's not just a Journey to Dream project; it's a community project. So many people have donated their time and services. But, with anything done on a pro-bono basis, that happens on people's free time."
One of those people is Keith Neff of Highland Village and owner of Triple A Air Conditioning, who worked with Lennox Industries and other vendors to install a $50,000 HVAC system in the building at no charge.
Also included in that category is the serenity garden and patio area to be dedicated as Morgan's Place. BMR Pool & Patio of Lewisville will be creating and constructing that area in memory of former Lewisville Firefighter and BMR co-owner Rick Donoghue's daughter, Morgan.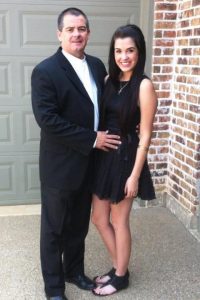 "When Morgan passed away, I was devastated as a grandma, but then to see my son's face …" said Lantana resident Berdie Archer. "My priest said the best way to heal is to help others, so I put together a fundraiser for Morgan's Place. I held it at the Denton Country Club and had so many vendors donate things to the raffle that almost $2,000 was raised."
The new facility, located at 1960 Archer Way in northwest Lewisville, is the only one-of-its-kind in North Texas. The 16-bed facility will provide emergency shelter and 24-hour care for teens 13- to 18-years-old. Those with active drug issues or severe mental health problems will be referred out to appropriate support services.
"The Freedom Foundation has been a valuable partner to help kids and Rick and Janet Blackstock have been long-time supporters of Journey to Dream," said Hinkle. "We'll be applying to the city [of Lewisville] for our Certificate of Occupancy and then for our state license; that takes about 21-days. Then we'll have our grand opening, which will be in the early part of March."
Now that Kyle's Place has the support needed to open, Journey to Dream is seeking at least 50 businesses for $250 per month donations, plus 500 individual donation pledges of $25 per month to fund its operation, as well as the ability to expand its proven, curriculum‐based support and homeless programs by partnering with other school districts across North Texas.
Kyle's Place is named in honor of Journey to Dream volunteer Kyle Milliman, who lost his battle with depression at age 17.
"[Kyle was] a student we lost in 2012 who was bigger than life… huge heart, huge hugs and incredible compassion for those who are hurting," said Hinkle. "Our prayer is to emulate the incredible kid he was with the shelter."
To learn more about Journey to Dream or make a donation, visit: www.journeytodream.com or call 469-470-2382.