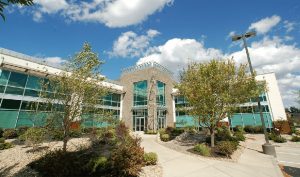 Flower Mound's Town Council gave a green light to Yeager Properties of Indiana to develop one of the upscale office projects for which it's nationally known. Although the company has developments in Plano, Frisco, McKinney and opening soon in Allen, the Flower Mound location is the first in southern Denton County.
To be located at 3611 Cross Timbers, directly across from Glenwick's Crescent Drive and adjacent to the North Texas Chinese Church on its east, longtime residents will remember the land as the place where emus used to roam in the late 1990s.
The approximately 6.1-acre property will feature a 48,665-square-foot building with approximately 40,000-square-feet of office space, which can accommodate 400 people. The additional 8,665-square-feet will be dedicated to dining space for two restaurants yet to be named.
As with the other 10 Yeager family-owned and operated facilities, it will feature communal-style reception, technology, on-site staff and meeting/conference room areas shared by the resident members.
"We work with entrepreneurial centers and partner with Chambers [of Commerce] and ISDs [Independent School Districts] for new small businesses," said Yeager Properties Owner/Founder/President Scott Yeager.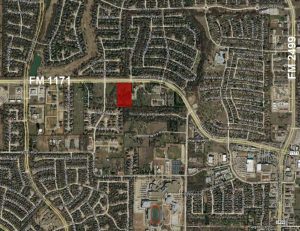 At the speaker's podium with Yeager was Jason Adams, chairman of the board with the existing town-funded local entrepreneur resource center, Innovate Flower Mound, located in Parker Square. He agreed that having the new Yeager Properties facility in town will provide the physical next-step option for entrepreneurs ready to implement their business idea.
A popular feature of Yeager Properties for members is the opportunity to connect with other members among all the locations, in addition to the opportunity to pitch their ideas to investors that Yeager Properties executives bring on-site to partner with entrepreneurs.
Council members unanimously approved a Chapter 380 Agreement incentive "rebate" of impact fees between the town and Yeager Properties for the project.
Chapter 380 of the Texas Local Government Code authorizes Texas municipalities to provide assistance for economic development. Texas cities may provide monies, loans, city personnel, and city services for promotion and encouragement of economic development.
"Not only does Yeager Properties have an extremely successful business model, but they also have a strong track record of supporting the communities they are in through community service and becoming involved with the local Chamber of Commerce," said Flower Mound Town Manager Jimmy Stathatos. "We look forward to their continued success here in Flower Mound."
The facility is targeted to be completed in November.
"Flower Mound continues to have a strong entrepreneurial community, and Yeager Properties will be another way we can support and keep these valuable businesses," said Flower Mound Mayor Tom Hayden. "Expanding and diversifying our tax-base remains a top priority; while also keeping some of our residents working closer to home."