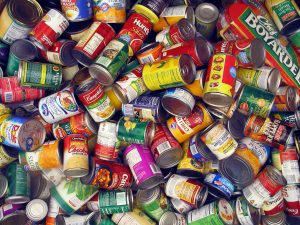 Lantana's Cub Scout Pack 802 and Boy Scout Troop 99 will hold their 8th Annual Lantana Gives Back canned food drive this Saturday, February 4.
Scouts will accept donations for the Denton Food Bank at the South Amenity Center from 9 a.m. to 12 p.m.
Items needed include canned fruit and vegetables, canned meat (chicken, tuna, and salmon), Hamburger Helper, tuna and chicken helper, diapers, baby food, rice or noodle mixes and jelly.
Visit www.lantanacubscouts.com for more information.