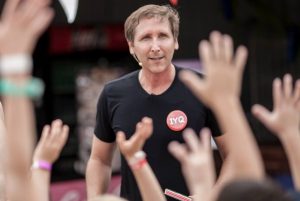 Children of all ages are invited to Liberty Christian School's fourth annual charity carnival, "Charnival," this Saturday, Jan. 21, which in the past has seen nearly $10,000 raised for great causes around the world.
Sponsored by Liberty's Student Council and held from 9 a.m. to 3 p.m., the Charnival involves many student clubs and grade levels that will host games, booths, and prizes throughout the school to raise support for individuals and nonprofits in need.
New this year: the Charnival will showcase a magician, the Great Toddini, at 12:15 p.m. and 2 p.m.
Entrance to this Saturday's Charnival costs just $2, with 50-cent tickets available to spend at various booths.
Liberty's Spanish Club will provide putt-putt and popcorn, the Grandparents Association will sell chili and hot dogs, Student Against Destructive Decisions will provide face painting, the Technology Department will offer a photo booth, the band will have karaoke, the Key Club will provide a baseball toss, and more.
Beneficiaries of the Charnival include the Denton Food Bank and Wounded Warriors, among others.
Liberty Christian School is located at 1301 S. Hwy. 377 in Argyle.