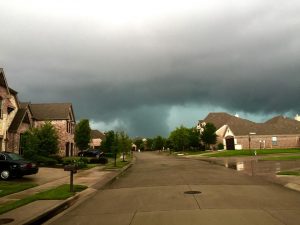 The Argyle Fire District has changed providers for their notification system that warns the public of impending severe weather and emergencies.
District officials announced Thursday that they have switched from CodeRED to Everbridge Inc., for emergency notification services.
The database in CodeRED cannot be imported into the new Everbridge system, so residents and businesses in Argyle, Bartonville, Copper Canyon, Corral City, Lantana and Northlake wishing to receive alerts will need to sign up here.
Officials said that the new service will continue to provide timely notifications via: phone, text, email, and TTY services. It is also possible to input multiple addresses and devices under a single account to provide warnings that are geographically important.
The new Everbridge system will continue to provide subscription based weather notifications sent automatically from the National Weather Service.
There are no tornado sirens in the Argyle Fire District and no plans to install them, so the public is encouraged to sign up to receive severe weather alerts.
Those needing assistance registering can call the Argyle Fire District Administration office at 940-464-7102 or email [email protected]