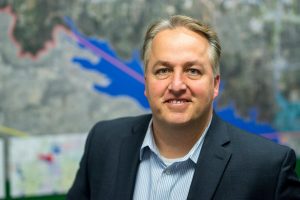 Ask local town managers about their prospects for 2017 and the excitement and optimism in their voices is palpable.
From new businesses to ongoing developments, as well as public works/road projects to parks, residents of and visitors to Flower Mound, Argyle and Highland Village will see plenty of progress in the next 12 months.
Flower Mound
The opening of the town's first hotel and groundbreaking for the new Town Hall are providing the most excitement for Town Manager Jimmy Stathatos.
The Courtyard by Marriott in The River Walk at Central Park will feature 146 rooms and 6,000-square-feet of meeting space; something currently lacking in the town.
"I've been here about four years now and one of the biggest requests of the residents has been to have a hotel," Stathatos said. "Whenever they have family staying in town or graduation parties they always go to Grapevine or Lewisville, or what have you. So, I think everyone is excited to finally have a local option."
Though the hotel is on track to open by April, a companion parking garage required to be completed before the hotel opens has not yet been started.
Stathatos said he expects at least some of the commercial/retail amenities in The River Walk to begin work the first half of this year, too, pending FEMA [Federal Emergency Management Administration] approval of improvements required to remove it from a flood plain.
Also slated to start early this year is construction on the River Walk's wedding chapel and 2,800-seat amphitheater, recently approved by the Flower Mound Town Council.
Groundbreaking on the new Town Hall is scheduled for May, with construction to take up to 14-months. The estimated 42,000-square-foot facility, located on the site of the former senior center at the corner of FM 1171 and Morriss Road, will replace town offices in The Atrium building on Cross Timbers and the current 18,000 square foot facility, which will be torn down for parking.
"It will be kind of a one-stop shop; where now we have residents who might want to pay their water bill and pull a fence permit having to go to another building," Stathatos said. "We're having to pay to rent that space [The Atrium] for $25,000 a month, so we're looking at $300,000 a year for someone else's equity. We'll be able to have everyone under the same roof and keep the money for the town."
Among the new businesses expected to open in 2017 is Crossfire Defense Academy & Range, an upscale gun range, at the southern end of 2499 near the border with Grapevine. Nearby in the Lakeside DFW mixed-use development will be a senior residential neighborhood and upscale grocery mart, plus Italian, Tex-Mex and Asian Fusion restaurants. Construction of the Lakeside condo tower also will take place throughout 2017.
Finally, Stathatos said the tree farm in the southwestern part of town should be completed this year making 2017 a busy time in Flower Mound.
Argyle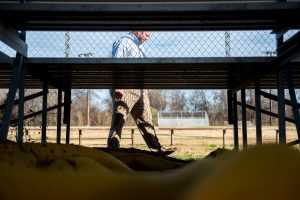 Argyle's first public park and the installation of a game-changing sanitary sewer line are the two major initiatives topping Town Manager Paul Frederiksen's priority list.
The first project involves renovations and improvements to the existing park and athletic facilities on 15-acres adjacent to Argyle Intermediate School. Construction of the Argyle Community Park is expected to start in May and last about nine months.
The sewer line is the first step to making the Waterbrook mixed-use development a reality. Waterbrook will bring retail, restaurants and homes–including a grocery store and gas station– to 105-acres at the southeast corner of Hwy 377 and FM 407.
"This is the main piece to getting the construction started there," Frederiksen said. "Getting the main sewer line up-and-running will be extremely important to them [the developers]. The hope is they can begin to turn dirt this summer and put everything in place."
Also on Frederiksen's radar are the opening of the new CVS Pharmacy and Kimzy's Coffee House right behind it, at the northeast corner of 377 and 407, in the first quarter of this year.
"We're moving along and just trying to keep things moving," said Frederiksen of his town of nearly 4,000 residents. "We're growing incrementally."
Highland Village
Public safety enhancements are the big focus for City Manager Michael Leavitt and Highland Village officials.
A top priority is the final step in upgrading the town's emergency radio system from an analog to digital system in conjunction with the Denton County Sheriff's Department and Denton County Commissioners.
The 2017 part of the project involves updating dispatch consoles to utilize the digital system and installing the new integrated computer-aided dispatch and records management system.
Leavitt said the city also will implement an Emergency Care Attendant program to supply medical emergency response by police officers trained to provide initial emergency aid until first responder fire department personnel arrive on scene.
"The safety and health welfare of our residents is a top priority and this program will enhance the medical care we provide our citizens," Leavitt said.
Road upgrades also are high priorities. This includes completing the Highland Village Road Overlay project that ran into some hurdles in 2016.
Construction will begin in 2017 on Highland Village's first 55+ active community, Ladera Highland Village, to be located on the northwest side of the city. The development will be a maintenance-free, gated residential community of approximately 100 homes featuring walking trails, parks and open space.
This spring also will mark the opening of the city's first official dog park.
"This was truly a community-driven project," Leavitt said. "Many of our residents were using a fenced area on LISD property for a dog park. When that area was no longer available to them, the residents came to the city and expressed their desire for a city dog park.
"Our parks director, Linda Cornelius, was able to find an area at Unity Park to build a dog park to meet the desire of the dog-owners of our city. And, our parks crews were able to install many of the features and amenities to provide a cost-savings for the city."
Also on tap in 2017 is the completion of Doubletree Ranch Park on the east side of the city. While soccer games were played there in 2016, amenities– including a splash pad, large lawn, natural habitat viewing area, pavilion and snack bar– are expected to be ready this year.