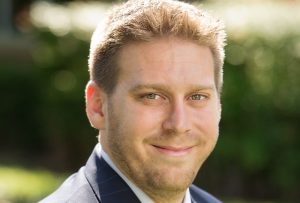 The Oct. 3 Flower Mound Town Council meeting got derailed from conducting the town's business for approximately 20 minutes, while council members, Mayor Tom Hayden and Town Attorney Bryn Meredith addressed an agenda item generated by council member Itamar Gelbman.
The genesis of the agenda item were email requests from Gelbman to Deputy Mayor Pro Tem Bryan Webb and Mayor Pro Tem Kevin Bryant asking them to send him copies of their notes from the Sept. 6 council meeting, when the Bradford Park development was approved.
In their direct email responses to him, both Webb and Bryant declined Gelbman's request.
During the meeting last Monday, Webb said he no longer had his list of Sept. 6 meeting notes; he'd thrown them out before he left Town Hall that night.
For his part, Bryant said he had no "written message" to read from related to the Bradford Park development; and, that the archived meeting video shows he didn't "read" anything and didn't even mention the development by name.
"It's part of my responsibility that I do my homework; that I do my research," said Bryant. "I do do research and my 'document' was snippets of notes on things that I wanted to make sure I covered."
He added that Gelbman's request for personal notes "is a crazy attempt to prove a pre-determination" to pass the Master Plan amendment and zoning change requests for the Bradford Park development, to be located along Rippy Road, south of Waketon Road. Gelbman was the sole vote against the Sept. 6 council approval for the requested changes.
Hayden opened the agenda item stating that in his eight years on council, he'd never had anyone request [personal] notes "unless they're being quarrelsome or obtuse." He then asked Gelbman why he wanted the personal records.
Gelbman's response was only to cite Texas Government Code 553 covering public records.
Hayden again asked him to answer the question: "why do you want personal notes?" Gelbman didn't answer—again citing Texas Code 553.
Hayden told him again to answer the question, said he was responding out of order and stated he was in violation of the meeting.
Town Attorney Bryn Meredith said each of the involved council members had contacted him and he'd shared what those conversations were with all three. Gelbman had revealed to Meredith that he had taken pictures with his cell phone of Webb's notes during the Sept. 6 meeting.
"I had a page-and-a-half of bullet points," said Webb. "I didn't read all of them. I also read from handwritten notes. And, since you're sitting right next to me, watching me and taking pictures of me, I'm sure you also saw the handwritten notes."
Hayden then asked Gelbman if he has said pictures, and Gelbman said he wouldn't answer that question.
"Coward!" was Webb's response.
Meredith was asked if council members are allowed to bring notes about agenda items to a meeting. He said they are and that notes aren't proof of a pre-determined decision on an item. He also added that council members have the common law right-of-access to notes, but there's no timeline or penalty for nondisclosure. A council member's request is not equal to filing a PIR (public information request).
"Your continued bickering and the continued 'scorched-earth' policies you've had since the day you were inaugurated are ridiculous," said Bryant.
"You are totally unproductive to the business of the Town of Flower Mound," stated Webb.
The other council members had been silent during the discussion, but could no longer contain their frustration.
"This saddens me," said council member Jason Webb. "I don't know what the end-game of getting these notes is. I deal with enough middle school issues at home. For a council member to play a game of 'gotcha' is disappointing. It's below what Flower Mound expects and deserves."
Council member Don McDaniel questioned Gelbman's motivation for a special right-of-access to personal notes.
"This in no way enhances the way he [Gelbman] does his job; that he's quite derelict in doing," he stated, pointing to Gelbman's appearance at a recent meeting at which he stayed "only long enough to eat a plate of food."
He also voiced a concern of how Gelbman's actions "could have a chilling effect on research and note-taking. I'm concerned about this type of animosity."
"This drama started back in June 2015, back when he [Gelbman] said: 'Because I can,'" Bryan Webb said, referring to the public questioning and untimely dismissal of P&Z Commissioners Nels Pearson and David Johnson. The interrogation was conducted and led by newly-elected council member Gelbman; who'd had disagreements with those two commissioners during his tenure as a P&Z commissioner.
"So, you won't give an answer why you want these notes," concluded Hayden, addressing Gelbman. "That's the answer that a child would give."
During the earlier announcements portion of the meeting, Hayden had given an update on the status of the nearly year-long investigation on charges against Gelbman for Code of Ethics Violations. The mayor reported that the Texas Rangers have not yet concluded their investigation as requested by the Denton County District Attorney's office.