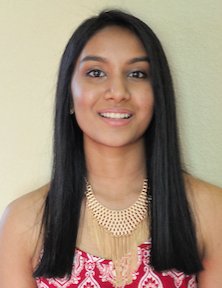 Anisha Wadawadigi, 16, of Flower Mound has earned a Young Women of Distinction award from the Girl Scouts of Northeast Texas.
Wadawadigi was chosen for her commitment to community service and leadership, according to a press release from the Girl Scouts.
She is a member of Troop 2046 and attends Texas Academy of Mathematics & Science at the University of North Texas in Denton.
Wadawadigi is one of two young women being honored with the award to be presented during the Women of Distinction Luncheon on Friday, Oct. 7, at The Omni Dallas Hotel.
She wrote the following essay regarding the impact she has had in the Flower Mound community through her time as a Girl Scout:
As you go back to school, you're faced with many decisions to make: what extracurricular activities you want to participate in, which volunteer opportunities to be a part of, and what specific areas you want to learn and grow in. Girl Scouts is an organization for young girls to develop themselves, realize their potential, and use their skills to benefit society. As a Girl Scout for 10 years and counting, I have experienced diverse situations through this program and have been taught several skills. One personal experience that has impacted me greatly is earning one of the highest awards in Girl Scouts, my Gold Award.
Trepidation. Skepticism. Anxiety. These were the emotions flowing through me when I first thought about my Girl Scout Gold Award project. My passion for helping those in need and my love for sports drove me to formulate a project called "Healthy Body Healthy Mind" to exemplify the value of health in an orphanage by allowing residents to personally experience the benefits. This endeavor seemed like a big undertaking for a 15-year-old, but I overcame my fear by taking small steps. I transformed the feeling of butterflies in my stomach into focus and motivation to achieve my goals.
Through my Girl Scouts journey, I have acquired numerous skills that have helped me succeed in the real world and have learned how to overcome obstacles. We will always face difficulties and, even though at times it may seem like there's no way out, being resourceful and cooperative will help you overcome any obstacle. Additionally, I have learned to be aware of my surroundings. I learned how to organize and use time and resources efficiently, as well as plan and implement activities.
As part of my Gold Award Project, I gave a presentation in front of an entire orphanage. This helped build the communication aspect of being a leader. With these newly acquired leadership skills, I feel more prepared for the future. Girl Scouts is for girls of all ages. My experience over the years has helped me grow into who I am today. Enroll in your local Girl Scouts troop; develop as a leader, get actively involved and build your bright future. Girls can change the world!