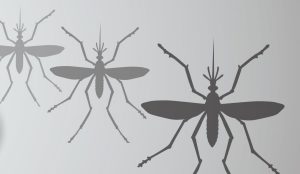 The latest case of West Nile virus is resident of Highland Village diagnosed with West Nile Fever.
Out of the six human cases reported so far this year, four were West Nile Fever and two were the more-serious neuroinvasive strain.
According to the Center for Disease Control website, most people who are infected with West Nile virus will not show any symptoms at all. Some will have milder symptoms that can last for only a few days, though even healthy people have become sick for several weeks. One in 150 people infected with West Nile virus will develop severe illness.
In 2102, Denton County had the highest rate of West Nile virus in the U.S., with 184 cases and two deaths reported.
Visit the Denton County Public Health West Nile Virus website for information, including tips for reducing mosquitoes around the home, frequently asked questions, and printable flyers and posters.