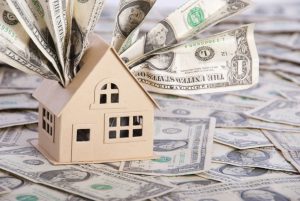 Denton County property values continued their upward climb this year.
The Denton Central Appraisal District's 2016 certified valuations were finalized on July 22. Countywide property values rose nearly 11 percent over last year.
Unfortunately, property owners who disagree with the Denton CAD's 2016 appraisal of their property value must have filed a written protest with the Appraisal Review Board (ARB) before May 1.
Without exception, the 2016 Certified Valuations were less than the Preliminary Valuations, but higher than the 2015 Certified Valuations. In other words, the horizontal line on the graph keeps climbing; the same line in 2010 was headed downhill like an avalanche toward the bottom of that financial hill.
If you're a property owner and have yet to receive your update, you can access that information by following the menu selections on the district's website: www.dentoncad.com.
DENTON COUNTY (10.9% increase)
            2016 Certified Valuations: $92,122,247,037 (Market Value)
Appraised Value = $87,495,260,937
Assessed Value = $86,370,608,009
            2016 Preliminary Totals: $99,139,899,527 (Market Value)
                        Appraised Value = $94,234,622,759
                        Assessed Value = $92,813,462,963
2015 Certified Valuations: $83,088,056,833
Appraised Value = $78,579,167,283
Assessed Value = $78,073,651,226
ARGYLE (6.7% increase)
             2016 Certified Valuations: $760,425,816 (Market Value)
Appraised Value = $577,363,692
Assessed Value = $565,108,168
            2016 Preliminary Totals: $804,614,513 (Market Value)
                        Appraised Value = $619,600,827
                        Assessed Value = $603,249,563
            2015 Certified Valuations: $712,854,612 (Market Value)
Appraised Value = $544,268,526
Assessed Value = $535,143,749
BARTONVILLE (16.8% increase)
2016 Certified Valuations: $485,103,195 (Market Value)
Appraised Value = $353,123,280
Assessed Value = $343,920,097
            2016 Preliminary Totals: $507,584,417 (Market Value)
                        Appraised Value = $371,849,580
                        Assessed Value = $359,327,705
2015 Certified Valuations: $415,225,660 (Market Value)
Appraised Value = $308,759,113
Assessed Value = $301,742,465
COPPER CANYON (5.6% increase)
             2016 Certified Valuations: $283,543,375 (Market Value)
Appraised Value = $227,611,398
Assessed Value = $221,361,398
2016 Preliminary Totals: $298,076,964 (Market Value)
                        Appraised Value = $243,623,457
                        Assessed Value = $234,827,748
             2015 Certified Valuations: $268,566,308 (Market Value)
Appraised Value = 216,951,942
Assessed Value = $212,869,521
 DOUBLE OAK (7.7% increase)
             2016 Certified Valuations: $457,266,267 (Market Value)
Appraised Value = $449,307,487
Assessed Value = $438,908,060
            2016 Preliminary Totals: $474,998,426 (Market Value)
                        Appraised Value = $467,678,294
                        Assessed Value = $453,966,889
2015 Certified Valuations: $424,433,072 (Market Value)
Appraised Value = $415,927,805
Assessed Value = $411,166,360
 FLOWER MOUND (7% increase)
             2016 Certified Valuations: $10,119,915,963 (Market Value)
Appraised Value = $9,922,791,291
Assessed Value = $9,805,928,483
            2016 Preliminary Totals: $11,055,415,775 (Market Value)
                        Appraised Value = $10,834,351,981
                        Assessed Value = $10,661,718,183
             2015 Certified Valuations: $9,460,608,270 (Market Value)
Appraised Value = $9,311,316,018
Assessed Value = $9,259,666,731
 HIGHLAND VILLAGE (4.3% increase)
             2016 Certified Valuations: $2,114,709,734 (Market Value)
Appraised Value = $2,112,550,018
Assessed Value = $2,088,075,028
            2016 Preliminary Totals: $2,259,112,807 (Market Value)
                        Appraised Value = $2,256,574,911
                        Assessed Value = 2,218,646,746
             2015 Certified Valuations: $2,027,601,863 (Market Value)
Appraised Value = $2,019,989,214
Assessed Value = $2,005,410,405
 LANTANA (11.6% increase)
             2016 Certified Valuations: $1,334,238,029 (Market/Appraised Value)
Assessed Value = $1,326,356,388
            2016 Preliminary Total: $1,373,666,779 (Market/Appraised Value)
                        Assessed Value = $1361471150
            2015 Certified Valuations: $1,195,888,740 (Market/Appraised Value)
Assessed Value = $1,189,617,614