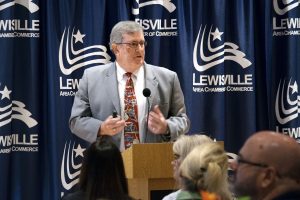 Pay grades within Lewisville ISD will soon be 101 percent of the market because of a board-approved competitive pay adjustment.
All LISD employees will get a raise this year to ensure their pay and benefits remain competitive with the North Texas employment market.
"These adjustments represent an investment of more than $12.8 million in our most important resource—our staff," said Amanda Brim, executive director of LISD communications.
Read more from the Lewisville Texas Journal.