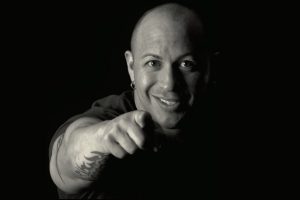 by Jesse James Leyva
Is your fitness routine becoming stagnant or boring?  Do you find yourself doing the same things over and over and not seeing the results like you once did in the beginning of your workout regimen; or are you lacking motivation and accountability?
A challenge could be what you need to get the ball rolling again on your fitness regime.
Jesse James Fit offers the Total Body Transformation Challenge a few times a year to push our members to take their fitness and health regimen to the next level. A group of 55 people are currently in our 6-Week Challenge, with mini-goals to hit each week.
Focus on nutrition and training– with guidance from our trainers and check in's each week to measure results– and our participants can lose anywhere from 15- to 30-pounds; and three to seven-inches off their waists during the six-week timeframe.
The Challenge encourages our participants to focus on their health for six weeks, making it a priority with accountability and winning prizes for top winners. On Friday, May 25, we announced the winners of our current Challenge and here is what some are saying about their experience:
"I've lost nearly 20-pounds, and I have a few days left to get to that goal or beyond. I look and feel much better and I am ready to continue to lose weight.  I am pleased with the progress, regardless of what the final numbers are and where that leaves me in the Challenge rankings.  
I am more confident about my ability to use weight machines and free weights properly, and I have a food plan that I have found effective and practical for weight loss, especially when it's coupled with weightlifting and cardio work. Following the workout schedule and food plan was also helpful for my productivity and energy level, which has been a blessing as I've worked on advancing my career." –Dean 
"This challenge allowed me to see the athlete that had been lost inside me for quite some time. Due to life, injuries and surgeries I felt like I had lost myself somehow.  I am now running!  My kids are going running with me!  I truly thought my days of running were over, because of pain, but here I am.  With the strength I received from lifting weights and the confidence that Kay gave me in my body, I was able to do it!  I'm not afraid that I'm going to get hurt anymore!  I have lost over 15-pounds in this 6-week Challenge and a total of 25-pounds since February! When I look in the mirror I recognize myself again!" -Sara
Visit Jesse James Fit online or call 972-355-2639.