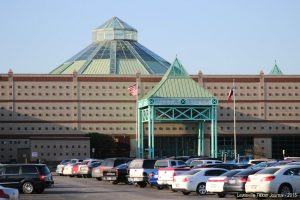 A Lewisville mall is underwater financially.
The owner of Vista Ridge Mall at FM 3040 and I-35E had a $64.6 million balloon payment due in April for the balance of the loan they used to purchase the mall after its previous owner's bankruptcy in 2009.
Rouse Properties, Inc. and its lender have agreed to put the mall in receivership.
Receivership usually involves a the borrower giving back possession of the property so that a creditor can sell it to satisfy a debt.
The mall opened on October 4, 1989, with Sears and Dillard's as its initial anchor stores.
Read more from The Lewisville Texan Journal.