The Cross Timbers Gazette asked each candidate in a contested race to answer a brief questionnaire to help voters make an informed decision at the polls this May.  In Bartonville, candidates for Town Council Place 2 are: Jaclyn Carrington, incumbent; and, Richard Yerxa.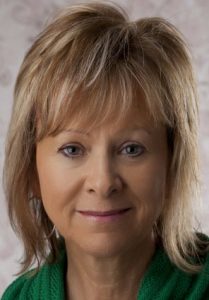 Jaclyn Carrington (i)
Age: 61
Current Occupation: therapist
Education: M.S. in psychology
Previous community service: Currently serving on Bartonville Town Council
Why voters should elect/re-elect you: I am seeking re-election for many reasons. It is important to maintain our rural surroundings by following our 30-year comprehensive land use plan and ordinances.  I support "Keep Bartonville Country" and am opposed to more commercial development and higher density housing. Our current tax rate is .1929 cents per $100.00 of property value.  This is one of the lowest tax rates in Texas.  I would like our town to continue to operate on a responsible, limited budget to maintain our low tax rate.  I am a fiscal conservative and oppose spending tax dollars unless a definite need has been established.  I voted AGAINST high-density housing and AGAINST large (approximately 10-percent) salary increases for town staff.   I have always upheld our town ordinances and land use plan.  I voted YES to: adjust our Rural Business ordinance to reduce future traffic congestion (behind Kroger), and discourage the opening of businesses with extended hours to protect nearby residential areas;   I voted YES to:  abolish our Planned Development Ordinance to discourage developers from proposing high-density housing and more commercial development. My votes have been based on resident's wants/needs, rather than a personal agenda.  I favor a transparent government and keeping citizens informed.   Most residents feel it is important to keep Bartonville rural by minimizing commercial development and high density housing. 
The main issues facing your town/district and how you would resolve them: Based on current town projections, by 2020 (four years), the town will be receiving additional revenue of approximately $500,000–$750,000 a year on sales tax, road tax, and ad valorem tax.  This additional revenue is cumulative over the next four years (2016 to 2020).   Given these figures, there is no need for additional commercial development or denser housing. A recent Texas legislative change (HB 157) allows towns to adjust tax dollars between previously fixed town funds.  I favor moving tax dollars from the economic development fund to the street maintenance fund.   The economic development fund is a tax entity within the city which is used to promote commercial development which most residents oppose.  Those tax dollars would vastly improve our roads.   Public safety is a primary concern and additional funds in our street fund would be helpful in maintaining safe roads throughout our town. Citizens will be voting on this proposition in May.  Please vote FOR this proposition.
The organizations to which you belong: Volunteer at Cross Timbers Community Church, member of the Flower Mound Wellness Association, member of North Tarrant Mental Health Professionals, and currently serving on Bartonville Town Council.
Any additional comments: As a 25-year resident I have enjoyed the pristine, rural atmosphere that we call home. I have listened to the residents and voted according to their wishes.
Address of your candidate Website and/or Facebook Page: Not included.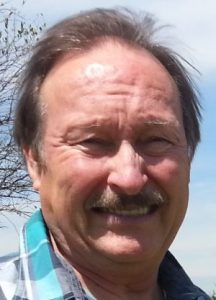 Richard Yerxa
Age: 66
Current Occupation: Jewelry & Art Appraiser/gemologist
Education: Arlington HS; UTA-Engineering studies
Current civic involvement: Not provided
Previous civic service: Community Development Corporation, second term
Why voters should elect you: To change the current "just say no, do nothing" attitude and performance consistently expressed by the majority of Town Council members.
The main issues facing your town/district and how you would resolve them: Limited sources of sales tax revenues necessary to support our current/future infrastructure and police budgets. Remedy: Ensuring Bartonville's future financial solvency by encouraging retail development, where it makes sense for the benefit all citizens.
Additional comments:  Unless Council commits to sound fiscal and reasonable development and zoning policies, Bartonville faces stagnation and an inevitable tax increase. Town motto declares: "Preserving the Past, Preparing for the Future." We are actually "Stuck in the Past, Unprepared for the Future." I'll work diligently to bring about critically-needed change.
Address of your candidate Website and/or Facebook Page: www.facebook.com/Richard-Yerxa-for-Bartonville-Town-Council