The Cross Timbers Gazette asked each candidate in a contested race to answer a brief questionnaire to help voters make an informed decision at the polls this May. The Highland Village Mayor's race features incumbent Charlotte Wilcox and Jim Archibald.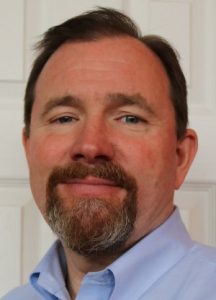 Jim Archibald
Age: 57
Current Occupation:  Manager of Applications Engineering
Education: Masters in Business Administration, Florida Institute of Technology; Masters of Science in Electrical Engineering, Purdue University

Current civic involvement:  Highland Village Zoning Board of Adjustment, chairman; Scoutmaster of BSA Troop 612; and, Red Cross Volunteer for Denton County Disaster Action Team
Past civic service: Served on the Flower Mound Zoning Board of Adjustment. In Pennsylvania, elected as a Parkland School Board Director (2001-2005); Budget Committee Chairman responsible for a budget of $100M; Curriculum Committee Chairman ensuring our 10,000 students received one of the the best and most cost-effective educations in the state (as determined by Standard & Poors School Assement Services).
Why voters should elect you: My wife and I have five kids and have lived in five different states. We love Texas and think Highland Village is the greatest place to live.  I have been blessed to have had a distinguished career in engineering and business. My career as a licensed Professional Engineer and holding eight U.S. patents for technology inventions has taught me how to look at challenges and develop innovative solutions. If elected, I will use my engineering and public service experience to analyze problems, study the data and develop smart solutions that will keep Highland Village the best place to live in Texas.

The main issues facing your town/district and how you would resolve them: Most people don't realize the Highland Village budget increased a substantial nine-percent last year. That's a pretty big increase in expenditures. It is paid using property taxes paid by Highland Village residents. Was the 2015 budget increase worth it? I am running to ensure that Highland Village
home owners are receiving a good Return-on-Investment (ROI). This involves two things: first, ensuring that services and amenities stimulate property value growth and improve quality-of-life; and, second, that those services are cost-effective and are a good use of tax-payer funds. As Mayor, Jim Archibald will focus on ensuring residents get the best bang-for-the-buck.
Any additional comments: My family and I enjoy the great amenities of Highland Village: the parks, trails, festivals, excellent shopping, very low crime rate, the city's AA+ bond rating and the excellent staff who work for the city. I would be most honored to serve as Mayor of Highland Village.

Address of your candidate Website and/or Facebook Page: www.facebook.com/JimArchibald4Mayor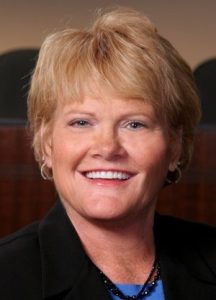 Charlotte J. Wilcox (i)
Age: 56
Current Occupation: Licensed Realtor working at RE/MAX Cross Country
Current civic involvement: Mayor of Highland Village, 2014-2016
Past civic service: Lakeland Elementary PTA, President; Marcus High School PSTA Board; RE/MAX Cross Country Advisory Board; Highland Village P&Z; and, Highland Village City Council, Deputy Mayor Pro Tem
Why voters should re-elect you: I take my responsibility as Mayor very seriously.  Before every decision that has to be made, I ask myself: "how will our residents benefit from this decision?" I am one of seven elected council members that have Highland Village's best interest at heart. I view the Mayor's position as an Ambassador for the City.  The love and the respect I have for Highland Village and the residents, along with my proven conservative leadership and experience, is what I offer Highland Village and why I am asking the voters for their support.
The main issues facing your town and how you would resolve them: Highland Village is facing build-out, so transitioning from growth-period to maintenance-mode is one issue. We must continue to explore and consider all options for Economic Development and redevelopment in both our residential and local business communities.  Our identity has been established as a Quality Community of Choice and we must continue to provide superior service while adhering to the financial policies that are maintained to ensure fiscal responsibility.
Any additional comments:  It has been an honor and pleasure to serve on the Highland Village City Council and now as Mayor. I am a conservative leader that believes in being transparent and conscientious with our tax dollars. My platform in 2009 was to be accessible, approachable and accountable and it remains the same today.
Address of your candidate Website and/or Facebook Page: www.facebook.com/MayorCharlotteWilcox