The Cross Timbers Gazette asked each candidate in a contested race to answer a brief questionnaire to help voters make an informed decision at the polls this May. Candidates seeking the unexpired Place 4 term of Patrick Coon who resigned in December are Barbara Fleming, Dan Jaworski, and Richard Rega.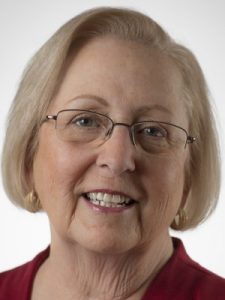 Barbara Fleming
Age: Not provided
Current occupation: Retired – Texas Real Estate Broker 40 years
Education: Midland High School, Midland, Texas and Sul Ross University, Alpine, Texas.
Current civic involvement: Chairperson of the Highland Village Public Art Advisory Board; Highland Village Lions Club– Secretary; Team Leader in Vision and Hearing Screening of Preschools and active in organizing Highland Village Balloon Festival; member, Highland Village Women's Club; Precinct 3005 temporary chair, GOP Precinct Convention; alternate delegate to GOP State Convention; and, member of Trietsch Memorial United Methodist Church.
Past civic service: chairperson of the Lewisville Chamber of Commerce; chairperson of Keep Lewisville Beautiful; president, Pacesetters Business and Professional Women's Club; served on boards of Ann's Haven Hospice, Youth and Family Counseling, United Way, Cancer Society, and others.
Why voters should elect you: I am a 37-year resident and homeowner in Highland Village.  A proven leader, recognized by my peers as Lewisville Citizen of the Year, local board of REALTORS Salesperson and REALTOR of the year, and Metro Home & Apartment Builders Sales Marketing Council Sales Manager of the Year. I am dedicated to service, and being retired have time to serve.  My commitment is to keep our city a prime location to live, play and shop.
The main issues facing your town and how you would resolve them: Continue to keep Highland Village one of the safest places to live, and recently the happiest, as well as maintaining the overall high quality of life, recreation and shopping for our residents. My strong suit is experience, maturity, the desire to listen to all, and gather all pertinent facts and information before making any decision. Each vote is important in our local election on May 7, with early voting April 23 – 30 from 8–am to 5pm and May 2 and 3 from 7 am to 7 pm at the municipal complex. I, Barbara Fleming ask for your vote for Highland Village City Council Place 4.
Address of your candidate Website and/or Facebook Page: Website, [email protected]; Facebook: BarbaraFlemingforHVCCPlace4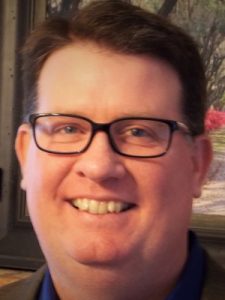 Dan Jaworski
Age: 46
City/town of residence: Highland Village
Current Occupation: I work for Hewlett Packard Enterprise in Cyber Security.
Education: I have a Bachelor's degree in Business Management and a Masters Degree in Strategic Leadership.
Current civic involvement: I currently serve on the Highland Village Planning and Zoning Commission. I just completed service on the Highland Village Fire Department Service Level Task Force and I served one year on the Zoning Board of Adjustment. I also am a 4th head coach (8 seasons – spring and fall football) in the Neighborhood Sports NFL Flag Football League in Highland Village.
Past civic service: While living in Bandera County during the 1990s, I served as a Republican Party precinct chairman and as County Chairman (I was the youngest county chair in the State of Texas). While living in Carrollton, I served on the city's Capital Improvements Advisory Board and served on the Denton County Veteran's Memorial Board. I also served as president of the Denton County Young Republicans for three years and as an officer in the Texas Young Republican Federation for three years. While living in Little Elm, I served as a Republican Party precinct chair for two years and served as the chairman of the Town of Little Elm Charter Review Committee and as president of the town's Redevelopment Authority and two TIRZ (Tax Increment Re-investment Zone) boards- all geared towards leveraging current tax revenue from one area of land to help incentivize development of other lands in the hopes of economic development and job creation.
Why voters should elect you: I believe voters should elect me for several reasons. First, as someone who grew up in Highland Village and then returned to the city as an adult, I have a unique view of where the city has been, where it is currently, and where it can go in the future. I also know a lot about how the city developed from an infrastructure perspective (water, sewage, roads, police and fire, etc), so I can offer a very experienced approach to how we cope with our challenges and opportunities. I am also very experienced in how city government works because of the lessons I've learned by serving in all of the communities that I've lived in outside of Highland Village. Finally, my experience from serving in Highland Village provides me the most experience of any candidate in this race. I have had the opportunity to learn about our city's current and future financial/budgetary situation, the direction that our city is headed in in terms of residential and retail development potential, maintenance of city services and infrastructure, current and down-line projects, such as water and road projects, and challenges and improvements to our city's police and fire services. I can begin serving and contributing on day one in a more-than-impactful way. Finally, I would like to add that I have been endorsed by the Greater Lewisville Association of Realtors, Texans for Fiscal Responsibility, and that I have the support of former Highland Village Mayors Dianne Costa, Austin Adams, and Charles Turner, and former Highland Village Fire Chief Bob Galloway, just to name a few.
The main issues facing your town/district and how you would resolve them: We are currently working through improving water lines in parts of the city, replacing old pipes with newer, improved PVC pipe. Future projects that will be challenging include miles of roads that will need to repaired/replaced at a price of between $5 to $8 million dollars. This will likely require a bond election so we must do a good job of convincing voters that adding this kind of debt is necessary. Additionally, as we enter a maintenance mode due to the fact that we are nearly built out in terms of residential development, we will be faced with a much more static budget. In other words, property tax and retail sales tax revenue will flatten out more, all the while services and city personnel will become more expensive. Managing this convergence will be challenging and will require creative thinking. I believe I am better equipped and qualified to lead and serve the city as we enter this phase of our city's development.
Any additional comments (50-word limit): My family has been a part of Highland Village for nearly 40 years. I was blessed to grow up here so I feel obligated to serve our city. I want to serve because I want to make sure that generations of Highland Villagers have the same sense of community that I was given.
Address of your candidate website and/or Facebook Page: https://www.facebook.com/danforhv/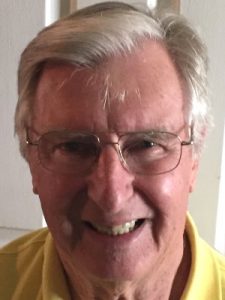 Richard Rega
Age: 74
Current Occupation: I have been a resident of Highland Village for 45-years. I'm a retired person spending 31 years with the General Electric Company in various managerial positions.
Education: B.S. degree from Long Island University ( C,.W. Post Campus) and a  U.S. Army veteran.
Current civic involvement: member of the Board of Ethics of Highland Village.
Past civic service: to Highland Village includes eight years as a member and chairperson of the Planning & Zoning Commission;  and in 2008,  I had chaired the AD-HOC library committee;  here in Highland Village. Other civic involvement included officer positions with the Lakeside (then Lewisville) Aquatic Club and the Marcus High School Swim and Dive Team Booster Club. In addition as a member of GE volunteers we completed the construction of an exhibit facility at the Camp Wisdom Boy Scout camp. We also worked on a Habitat for Humanity project on Oak Cliff, Dallas,Tx..
Why voters should elect you: I am always a little uncomfortable with the question of why someone should elect me, or hire me for that matter. I can say this with all candor; I get results.
 The main issues facing your town/district and how you would resolve them: We here in Highland Village are blessed with a City Administration that, for the past 13-years, is second to none. We are almost at build-out and maintenance of infrastructure and service levels needs to be kept at the highest level possible.  This makes our city attractive to current and future residents.
Any additional comments: Spent about five years as a basketball referee with the NTBOA and currently I'm associated with the Grapevine Railroad. No rocking chair for me. Involvement keeps me going.
Address of your candidate Website and/or Facebook Page:  None provided