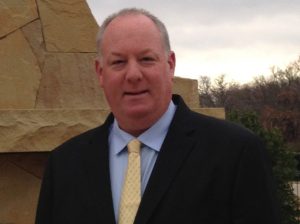 One-Percent Sales Tax Election
At the regular council meeting on Monday, January 18, 2016, the council approved an ordinance calling a special election for the adoption of an additional local sales and use tax at the rate of one percent (1%) to be held on May 7, 2016.
The Town of Double Oak currently imposes sales taxes at the combined rate of seven and one-fourth percent (7.25%), of which only one percent (1%) is payable to the Town.
Texas law authorizes the Town, upon majority vote of its citizens and passage, to adopt up to one additional percent in sales tax, which may be a combined sales tax to fund proper town operations.
The combined sales tax rate imposed in the Town, if approved, shall be eight and one quarter percent (8.25%), of which two percent would be retained by or paid to the Town.  This would match many of our neighboring communities and the additional sales tax revenue would assist the town in keeping one of the overall lowest property tax rates in Denton County.
Council Election Cancelled
In Double Oak this election cycle there were three council seats up for election in May: Councilman John Dondrea, Councilman Anita Nelson and Councilman Ted Gruenloh. Nelson and Gruenloh filed to keep their seats. Andrew Wills filed for the Dondrea's seat, who did not seek re-election. The three council members will be sworn in at our May meeting. Terms are for two years and will run from May 2016 to May 2018.
Waketon Road and Drainage Reconstruction
The town was recently notified that this important road and drainage project is back on the engineer's list. The plan is to bid out the Double Oak and Flower Mound sections together. The road will be widened, constructed in concrete with curb and gutters. The Chinn Chapel/Waketon intersection will be constructed with a roundabout similar to the one at Dixon Lane. An informational open house will be held at town hall in the future and the public will be notified. Please contact town hall if you have any questions.
Hands-Free Ordinance Prohibiting Hand Held Electronic Device While Driving
Councilman Ted Gruenloh has requested that the town consider such an ordinance, meaning it would be illegal to hold and use a cell phone or any electronic device while driving. Councilman Gruenloh is spending time researching other municipalities that have either adopted such an ordinance or are in the process of discussing it.
He and the council would like to hear resident's thoughts on this matter. Council meetings are normally the 1st and 3rd Monday's of each month and feel free to send an email to Town Secretary Charlotte Allen at ([email protected]) and she will make sure your email reaches council.
Discussion on Participation in the TxDOT Green Ribbon Fund Grant Program That Includes Landscaping & Irrigation Along FM 407 at the Estates of Double Oak and Carruth Estates
Both neighborhoods' HOA officials have been working through the town and with TxDOT on their landscape preference for their respective communities. In the understanding with the town, each HOA is authorized by their members to work on a landscape design plan, to execute an agreement with the town and take on the financial and maintenance responsibility.
If you're a resident of these HOA subdivisions, please contact your HOA board of directors with any questions or comments.
For Carruth Estates, the town and TxDOT have been working with HOA representatives Steve Durbin and Bob Schram. For Estates of Double Oak, your representatives are Mark Pavlovich and Dr. Ara Minassian.
By the authority given to them by their HOA's, these representatives have put in many hours to come up with what is felt best for their neighborhoods.
Double Oak Employee Anniversary in March
Congratulations to Assistant Town Secretary Eileen Kennedy on her 10 year anniversary with the town. Some of her responsibilities include accounts receivable & payable, payroll, human resource, website content and handling board and commission meetings. She's highly thought of by her fellow employees, council and residents. Eileen is responsible for ensuring the town's independent audit is completed and reported to council each year and proud to say the town has received favorable and positive audits for many years. Job well done Eileen!
Double Oak Women's Club 2016 Scholarship
 The DOWC will award a $500 scholarship to a current Double Oak 2016 high school graduating senior who will continue his/her education at a college, university, technical or trade institution. Scholarship applications can be picked up at their high school and at town hall. The application deadline is Friday, April 1, 2016.  Please visit the DOWC website www.doubleoakwomensclub.com and like them on Facebook.
 Double Oak Women's Club Community Service News
Mark your calendars now for our annual Casino Night Fundraiser on April 2, 2016!
This is always a fun event for our club members and other adults in our community, and you can help to make it special by asking restaurants or other merchants you visit to donate gift cards to be given away as door prizes that evening.  It's a nice way for local businesses to advertise their services and support our fundraising efforts, and it's nice also for attendees, since they can't cash in their winning chips for money.
Contact the Community Service Chairwoman at [email protected] if you would like a copy of this year's donor letter to take with you to the businesses you visit.  April 2 will be here before we know it, so get started now asking for those door prize donations so we have lots to give away!