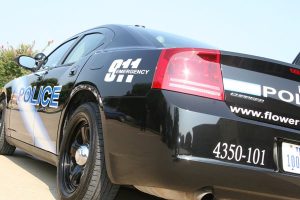 The Flower Mound Police Department has investigated seven vehicle burglary reports since Friday.
Six of the seven victims left their belongings in plain sight and their doors unlocked, police said.
The incidents occurred in the following locations:
1200 and 1400 block of Currant way
2500 block of Justin Road
4000 block of Justin Road
1400 block of Echo Bluff
1300 block of Tarragon Drive (two incidents)
1400 and 1700 block of Doubletree Drive
1200 block of Gerault Road at the Community Activity Center
Video surveillance from the Community Activity Center showed a small black SUV, possibly a Honda CR-V, driving around the parking lot around noon Saturday and pulling in and out of several parking spaces before parking next to the victim's vehicle. The video did not capture images of the suspect.
Police remind residents and visitors to take their belongings out of the vehicle and lock their car doors, even if they are only planning to be away a short time.