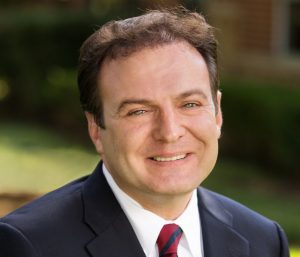 It's shaping up to be a busy spring in Flower Mound.  Here are some things going on around town.
Restaurants Can Cater To Dog Lovers
Restaurants now have the ability to apply for a permit, allowing restaurant-goers to bring their dogs to dine with them on the patio, thanks to Town Council members' approval of a special variance during the February 15 Town Council meeting. Interested restaurant owners or managers may apply for a special permit via the Town website at www.flower-mound.com/dogfriendlypatios. In addition to the new permit, the Town also established additional regulations to address potential health hazards and/or nuisances, which are also listed on the webpage. For more information, please call Environmental Services at 972-874-6340.
Hound Mound Pet Registration Event
On Saturday, March 12, pet owners are encouraged to stop by the Hound Mound at Heritage Park, located at 1202 Garden Ridge Blvd., for a free pet registration event. Animal Services staff will be on site from 9 a.m. until 11 a.m. handing out registration tags to owners who provide proof of rabies vaccination. This can be in the form of a certificate, or valid receipt from a licensed veterinarian. Every cat and dog in the Town of Flower Mound is required to be registered every year, so feel free to bring all proof of rabies vaccination for pets that are not present, like the family cat. If you are unable to make this event, pet registration can be completed at the Police Department, the Animal Adoption Center, and at various participating Flower Mound veterinarian offices.
Partnership Lands Mercedes-Benz
Thanks to a partnership between the Town of Flower Mound and the City of Grapevine, Mercedes-Benz, USA (MBUSA) announced plans to construct two facilities on a 50-acre site at the Lakeside Parkway and Enterprise road intersection, situated in both Grapevine and Flower Mound. The proposed project incorporates two facilities: a regional Parts Distribution Center (PDC) designed to support the sales and distribution of spare parts along with a Learning & Performance Center (LPC). The LPC will be relocated from Houston to the Grapevine/Flower Mound location and will serve as a high-end technical training facility for its Mercedes-Benz dealership technicians throughout the Southwest region.
This is a tremendous accomplishment for both communities. This project is a great example of how two cities can work together for the good of the region.
Once fully operational, the 59,000 square-foot training facility will employ approximately 50 full-time employees, with the ability to train up to 200 technicians per week. The Parts Distribution Center is expected to be 254,000-square feet when complete.
Fortune 500 Company Grows
During the January 21 Town Council meeting, Council members approved measures to ensure Stryker Communications, a division of Fortune 500 Company Stryker Corporation, continues to call Flower Mound home.
Recently named one of the "Best 100 Places to Work" by Fortune magazine, Stryker Communications is a leading medical supply company and utilizes its Flower Mound location for sales and marketing, research and development. In addition, Stryker Communication employees assemble lights used as part of integrated surgical suites, often found in surgery centers.
This is a big win for Flower Mound, one that has been in the works since 2014 when Stryker discussed the possibility of expanding in Flower Mound or relocating to another community. It was an easy decision to work together, for the best interests of both Stryker Communications and the Town to keep them right here, in Flower Mound.
A top private employer in Flower Mound, Stryker Communications opened its doors in the Lakeside Business District in 2005 with more than 200 employees. Council's approval will pave the way for Stryker to expand from approximately 115,000 square-feet to more than 200,000 square-feet and employ over 400 employees. Without Council's approval, Stryker Communications would have sought to relocate to another community. As part of the expansion and relocation to a larger facility, Stryker Communications plans to consolidate its Charleston, S.C. and Coppell locations to the new site.
Spring Citizens Police Academy
The Flower Mound Police Department is now accepting applications to the popular Citizens Police Academy. This 11-week course is free to Flower Mound residents, and explores the inner workings of FMPD. Classes meet Thursdays from 7 to 9:30 p.m. and one Saturday from 9 to 11:30 a.m. beginning March 24, at the Police Department, 4150 Kirkpatrick Lane. The class will conclude on Thursday, May 26, with a graduation dinner on May 27.
The citizen's academy provides information and hands-on experience in law enforcement practices such as recruitment, training, narcotics, firearms, K-9, and crime scene analysis. Residents will also gain a better understanding of the different divisions within the Police Department including; Traffic, SWAT, Patrol, and Criminal Investigation.
Please visit: www.flower-mound.com/citizenpoliceacademy to download an application, or pick one up in person at FMPD. Space is limited, please apply early. Applications are due by 5 p.m. on Monday, March 21.
School Crossing Guards Needed
Flower Mound is in need of additional school crossing guards to serve our students.
Ideal candidates are friendly, personable, and available to work 7 to 8 a.m. and 2:30 to 3:30 p.m. daily during the school year.
For more information about this part-time, seasonal employment opportunity, please contact The Town of Flower Mound Human Resources Department at 972-874-6011 or apply online.