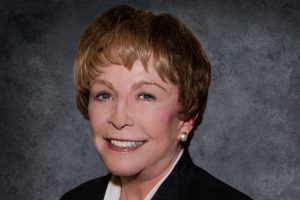 Town Continues to Have "Clean" Audit – Annual Budget under spent $95,822
At the January Council Meeting auditor William Spore reviewed another "clean" audit with the Council and Staff.  The Annual Budget for fiscal year 2014-2015 was underspent by $95,822.  Traditionally, the Council has rolled any unspent surplus money in the annual budget into Copper Canyon's Road Fund.  Several years of accumulated surplus funds allows the Town to maintain and rebuild its roads without borrowing money to do so.
The County has funded the rebuilding of our three major perimeter commuter arteries: Copper Canyon Road, Orchid Hill Lane, south Chinn Chapel, and now the remainder of Chinn Chapel Road to the north.  The Town has plans to rebuild Woodland Drive (our most heavily traveled interior residential road), and resurface Jernigan Road, East Jernigan Road, Estates Drive and Pilot Lane.
Three Current Council Members File to Serve another 2 year Term
The current Council team has worked well together.  It includes both veteran financial advisor to Copper Canyon Deputy Mayor Pro Tem Steve Hill – and – more recently elected Council Members Valerie Cannaday and Bill Castleman, who have contributed professional experience in different business backgrounds.
The six of us on Council – Mayor and 5 Council Members – all have homes in different geographical parts of Copper Canyon.  This spread of representation from across the Town helps the Council make balanced decisions that are in EVERY Copper Canyon resident's best interest.
Joint Meeting of Council and P&Z Feb. 8th to Consider Assessory Buildings
Council Meeting February 22nd will consider Public Input on Increasing Speed Limit on Orchid Hill Lane.
Paying Facebook for Positive "Boosts" – a new Election Strategy!
Did you know that a candidate can pay Facebook $5, $10, $15 – up to $30 to expand positive "boosts" on their Facebook page?  And, for each financial increment paid, Facebook guarantees an increasing range of positive re-boosts!  The "Likes" of "friends of friends" may come from within Denton County – or can come from outside Denton County in North Texas – and even outside of Texas.  Ask the candidate, do you pay Facebook for additional positive "boosts"?
$5,000 in College Scholarships – Applications available at Town Hall for Town Seniors.  Please help us identify all graduating Seniors to Invite to Senior Celebration Event Sunday 3-5 April 24th at Town Hall!
Sincere thanks to Council Members and their families and Staff for their generous donations to Copper Canyon's annual college scholarships for graduating Town seniors – Council Member Dave Svatik, wife Dale Svatik and son Chris gave a $1,000 as a family.  In recent years son Chris Svatik was awarded a Copper Canyon College Scholarship to attend the United States Merchant Marine Academy – the same US Academy Deputy Mayor Pro Tem Steve Hill attended.  Mayor Sue Tejml and husband Emil Tejml also gave a $1,000;  Mayor Pro Tem Steve Hill gave $500, and Council Members Bill Castleman and Valerie Cannaday and Town Attorney Terry Welch each generously contributed $250!
We can still use more donations from any Town resident who would care to contribute at Town Hall.  Any amount would be appreciated, as we are still about $1700 shy of our goal.
This year there are a record 17 graduating seniors from Lewisville ISD's Marcus High School who live in Copper Canyon, but none this year from Denton ISD's Guyer High School.  (Last year Guyer's valedictorian Mikaela Pyle lived in Copper Canyon!)  And, we have yet to identify graduating 2016 seniors from Liberty Christian or any "home schooled" seniors.
High schools are understandably legally reluctant to release the names of graduating seniors and their addresses for security and privacy reasons.  So, our Town relies heavily on our residents to tell Town Hall who our graduating seniors are.  Donations provide a $100 scholarship to each graduating senior who doesn't apply for a competitive CC college scholarship.
Many Remember and Honor Mark Schmitz of High Meadow Arabian Farm
The following is a verbatim remembrance from Mark's widow Deb Schmitz:
 "Our beloved husband, daddy, son, brother & Papa, Mark Schmitz, made his peaceful journey home to be with the Lord on January 12, 2016 surrounded by family and loved ones.
Mark owned and operated Schmitz Carpet Care and Schmitz Industries, which serviced the apartment industry in four states.  He retired in 2005 to focus on his beloved High Meadow Arabian Horse Farm, a Breeding and Boarding Facility.  High Meadow Arabians, located in Copper Canyon, Texas, has been his home since 1985.
Mark could always be counted on to serve his community:  whether his Apartment Industry community, the Arabian Horse community, the Leukemia Society community, or his local Copper Canyon community.
His passions included horses, animals, antique cars, watching old westerns, motorcycles, and spending time with his many "best" friends.  When Mark was in the room, you could be sure a good time was being had by all.  He will be most fondly remembered by his love of music, zeal for life, and never failing sense of humor.
Mark's funeral was celebrated at St. Mark Catholic Church, where over 500 family and friends gathered on January 15th to celebrate his life.  Going forward, an Annual Celebration will be held every MLK Saturday at High Meadow Arabians in High Meadow style!  All those whose lives were so positively influenced by Mark are invited to attend in remembrance and celebration of a beautiful, full life
He is survived by his wife Deborah Schmitz, his mother Laveta Schmitz, his daughter Holli Myers and husband Todd Myers, his daughter Rachelle Ines and husband Henry Ines, his son Draeger Valencia and Susie, his grandchildren Paloma and Ava Ines, his sisters Brenda Davis and Tammy Buckman and husband Brent Buckman.  He is also survived by multiple nieces, nephews, great nieces, and great nephews.
In lieu of flowers, donations may be made in Mark's memory to St. Mark Catholic Church Building Fund, 6500 Crawford Road, Denton, TX 76226 or Transplant Service Center, UT Southwestern Medical Center, 5303 Harry Hines Blvd., Dallas, TX 75390-9074.
He was loved beyond measure and he will be sorely missed by all.  Also, he was a 'Howdja' rockstar!"
(NOTE:  Mark Schmitz served as a Copper Canyon Council Member and was a successful recipient of a landmark double lung transplant at UT Southwestern!  At his memorial service, many friends gave testimonials to his generosity in helping pay their past due bills, fund needed medical procedures, and even help them buy their first homes.  Mark truly was "his brother's keeper.")
Municipal Stormwater MS-4 Mandates:  What Homeowners Can Do to Manage Urban Runoff.  Texas requires Municipalities to Publicize Solutions.
Our local Texas Commission on Environmental Quality and the Federal Environmental Protection Agency have joined forces to decrease polluted runoff from paved surfaces.  Following are some of the joint TCEQ and EPA suggestions.
Households can develop alternatives to areas traditionally covered by impervious surfaces.  Porous pavement materials are available for driveways and sidewalks, and native vegetation and mulch can replace high maintenance grass lawns.
They can also sweep driveways, sidewalks, and roads with a broom – instead of using a hose spraying precious water to clean off dirt and debris.
Instead of disposing of yard waste at the curb for trash pickup, home owners can use these materials to start a compost pile.  Modern lawn mowers are also capable of shredding grass clippings and leaves to remain on the lawn as natural fertilizer, rather than bagging them to fill our landfills.
And homeowners can learn to use Integrated Pest Management (IPM) to reduce dependence on harmful pesticides.   Homeowners can use fertilizers sparingly. And, they can use, store, and dispose of chemicals properly.
In addition, households can prevent polluted runoff by picking up after pets
Drivers should check their cars for leaks and recycle their motor oil and antifreeze when these fluids are changed.  Drivers can also avoid impacts from car wash runoff (e.g., detergents, grime, etc.) by using car wash facilities that do not generate runoff.
Households served by septic systems should have them professionally inspected and pumped every 3 to 5 years.  They should also practice water conservation measures to extend the life of their septic systems.
Though Texas municipalities are required to publicize these suggestions, they help all of us to be good stewards of our beautiful planet earth.