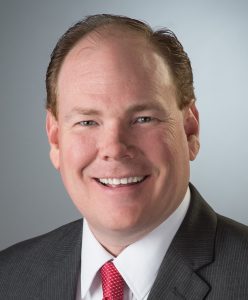 We are always working hard to make Denton County the best place to live and work, and that often involves road construction. I hope this overview sheds some light on upcoming events and construction that affects your daily life.
Courthouse Breaks Ground
Ground was broken on January 12 for the Denton County Southwest Courthouse at 6200 Canyon Falls Drive in far west Flower Mound off of Hwy 377.
The $12 million, 32,000 square-foot, single-story building will house the offices of Denton County Commissioner Andy Eads, Constable Tim Burch, Justice of the Peace JW Hand, a community room and other county offices.
We are very excited to get his project underway. Not only will our Precinct 4 office be located here, but the building will house many of our other county departments and bring much-needed services to the residents in the southwest portion of the county.
The facility is expected to be completed in early 2017.
Country Club Road Construction Update
Our largest county road project currently underway is the total reconstruction of Country Club Road near Argyle, a project funded by the 2008 Denton County Bond Election. Work is currently on track to meet the anticipated completion schedule by the end of 2016.
The new road when complete will be two 11-foot concrete driving lanes with five foot shoulders, a 12-foot left turn lane, and an additional 11-foot deceleration right turn lane at the Denton Country Club. There will also be left and right turn lanes at FM 1830 and a left turn lane from FM 1830 onto Country Club Road, which will make for a much safer road.
This month we are continuing with subgrade prep and lime stabilization and starting concrete paving and concrete driveways on the left side. In addition, crews will finish earth work, lime treatment, flex base and asphalt paving on FM 1830 at the portion of the old alignment of Country Club Road.
For complete project information, a detailed copy of the plans, and status updates, check our web page often at http://dentoncounty.com/Departments/Commissioners/Commissioner-Pct4.aspx.
Denton County AgriLife
Texas A&M AgriLife Extension Service is an educational outreach agency of Texas A&M University funded through a partnership of the United States Department of Agriculture, the Texas A&M University System, and the county commissioners courts of Texas. The mission of Texas A&M AgriLife Extension Service is to provide quality, relevant outreach and continuing education programs and services to the people of Texas.
One of the ways they do this in Denton County is through the Denton County Master Gardeners Association, whose mission is to educate residents about safe, effective and sustainable horticultural practices that promote development of healthy gardens, landscapes and communities.
In partnership with the Flower Mound Public Library, the Denton County Master Gardeners Association will present the fun and educational 2016 Spring Gardening Lecture Series on Monday evenings, February 8 through February 29. Classes will be held at the Flower Mound Public Library located at 3030 Broadmoor Lane, Flower Mound, TX 75022. To register, email [email protected] or call 972.874.6165.
Topics and speakers are:
February 15: "Get Started with Plants! Propagation 101," presented by Carolyn Tinner, Denton County Master Gardener
February 22: "Landscaping with Ornamental Grasses," presented by Carol Rowley, Denton County Master Gardener
February 29: "Composting," presented by Daniel Cunningham, Program Coordinator – Urban Water, Texas A&M AgriLife Research and Extension Center at Dallas
For more information on Denton County AgriLife, or the Denton County Master Gardeners, check out their web site at www.denton.agrilife.org.
Denton County Celebrates Black History Month
In honor of Black History Month, the Denton County Office of History & Culture is celebrating the legacy of African-Americans through a series of special exhibitions and talks.
During the month of February, visitors to the Courthouse-on-the-Square will have the chance to view African-American inspired quilts by Barbara McCraw, Denton resident and nationally known textile artist. Her work features colorful quilt designs using fabrics and patterns representing various aspects of African-American culture and identity.
The Office of History & Culture is also exhibiting Behold the People: R.C. Hickman's Photographs of Black Dallas, a traveling exhibition courtesy of Humanities Texas.
In addition to our special exhibitions, the Office of History and Culture will host a gallery talk and a lecture to be held in the Commissioner's Courtroom on the second floor of the Courthouse-on-the-Square. On Wednesday February 10, at 6 p.m., Barbara McCraw will give a gallery talk of her works and discuss what inspires her creations. On Thursday February 18, at 12 p.m., Rose Taylor will present a lecture on the history and cultural significance of African-American spirituals and perform a few of these songs. Taylor is a Dallas native and studies music at Texas Woman's University.
All exhibits and lectures are free and open to the public. The courthouse has handicapped parking and accessibility through the north entrance. The Denton County Courthouse-on-the-Square is located at 110 W. Hickory in Denton, TX.
Denton County Library Services
Did you know that Denton County provides funding to several municipal libraries in the county? The Denton County Library Advisory Board annually prepares a unified proposal for library funding to present to the county during each budget process. Their request is based on what they feel is an adequate level of support from the county to ensure that our libraries remain able to serve all citizens of Denton County equally. Libraries that accept county funding are required to serve all of the Denton County citizens without charging a user fee.
Libraries for Denton, Frisco, Lake Cities, Plano, Roanoke, and Coppell do not accept county funding and charge a user fee to those citizens that do not reside in their city. However, Denton County currently provides a total of $340,000 to the remaining libraries in the county, which includes Aubrey, Carrollton, Flower Mound, Justin, Krum, and Lewisville, based on the total population of the county and is pro-rated, based on the area population that they serve.
35Express Update
Connectivity at FM 407 and I-35E was restored in December. Work is now focused on completing the intersection and constructing the new northbound I-35E bridge over FM 407.
The new Corinth Parkway interchange is open with two lanes in each direction, two turn lanes in each direction, and two U-turn lanes on each side of the roadway. Work on the new I-35E bridge that will carry the northbound lanes of the interstate over the road will continue into spring.
With the demolition of the North Denton/Lake Dallas Drive bridge in December, work on the southbound bridge over Turbeville Road has resumed, as has work on the permanent southbound frontage road between Turbeville Road and Oak Drive.
This reconstruction is part of the 35Express Project, an expansion of I-35E from U.S. 380 in Denton to I-635 in Dallas. The 35Express Project is scheduled to be substantially complete in mid-2017.
As always, check out the project website at www.35express.org for more detailed information and detour routes, as well as regular updates on additional lane and road closures and upcoming construction. Be sure and sign up for the alerts to receive up-to-the-minute information to ease your commute. In addition, access to traffic cameras along I-35E are available.
If you have any questions or comments, please let me hear from you. My email is [email protected] and my office number is 940-349-2801.