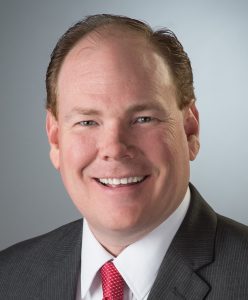 County Adopts Lower Tax Rate
On September 1, 2015, following a public hearing on the proposed budget, the Denton County Commissioners Court approved a budget of $254,890,520, with a tax rate of $.2620, which is approximately one cent less than the previous year's tax rate of $0.2722. Two additional public hearings were held in August on the proposed tax rate.
New property added to the tax roll for the first time in 2015 provided the county with an additional $7 million that was used to fund a major portion of the budget increase, along with additional revenue sources. Increased revenue was used to fund voter approved bonds and tax notes recently issued in order to pay principal and interest payments, as well as other various mandatory operating expense increases.
The budget process begins in February and does not conclude until September. Each department submits budget requests to the budget office, who then reviews and prepares a recommended budget that is submitted to the Commissioners Court for consideration in mid-July. Initial budget requests submitted by the departments were reduced by approximately $11.4 million in this recommended budget. Budget workshops are held with Commissioners Court to review the budget and hear departmental appeals, as needed.
Town of Argyle Opens History Room
On Tuesday, October 27, the Town of Argyle dedicated space at Argyle Town Hall to be designated as the Yvonne Jenkins Memorial History Room. This room filled with artifacts donated by Yvonne Jenkins' daughter, Kay Jenkins Teer, contains an exhibit highlighting the rich history of Argyle.
Argyle Mayor Peggy Krueger read the proclamation at a ribbon cutting ceremony before the town council meeting.
The Denton County Commissioners Court recognized the opportunity to preserve and maintain the Yvonne Jenkins Argyle Collection, and nominated professional staff at the Denton County Office of History and Culture to take on this role.
As part of the agreement, the county will catalog, preserve, maintain, and properly store the Yvonne Jenkins Argyle Collection, and research and produce an exhibit of the collection for Argyle Town Hall and other Argyle governmental facilities.
In addition, the county will select and provide exhibit props and fixtures for the interior of exhibit cases; procure and produce other historical exhibits for potential display at Argyle Town Hall and other Argyle governmental facilities, and retain all artifacts not on exhibit at the county's facilities and under the county's care.
In partnership with the Denton County Office of History and Culture, Argyle is proud to be recognized as the first town to host a satellite exhibit.
The county and the town have agreed to collaborate on an exhibit for Argyle history utilizing the Yvonne Jenkins Argyle Collection; allowing for the fact that the county may acquire additional historical collections and displays in the future for mobile display.
The Town of Argyle welcomes the hosting of additional satellite exhibits, and the Office of History and Culture plans to expand this satellite exhibit program to reach other cities and towns across the county.
Don't Wait To Vaccinate!
The Denton County Health Department (DCHD) is reminding residents to take action now to prevent the flu by getting a flu vaccine right away. October 1st kicked off the typical start of the flu season, and while flu activity is currently low, getting vaccinated now will offer protection before it's too late.
The CDC estimates that as many as 49,000 people have died of the flu in the U.S. in previous years. Using that estimate, over 100 people could die this year from influenza in Denton County. That number may surprise many people, but it shows just how serious the flu can be.
DCHD is reminding residents that getting vaccinated means you will not only protect yourself, but also family and friends. Vaccinating helps safeguard those who are at highest risk of complications or death from the flu, including these groups:
Children younger than 5, but especially children younger than 2 (note: babies younger than 6 months are too young for the vaccine, and therefore are especially vulnerable.) • Pregnant women • Seniors • People with disabilities • People with chronic health conditions, such as asthma, COPD, heart disease, diabetes, HIV/AIDS, kidney and liver disorders, cancer, and morbid obesity • Travelers, and those living abroad .
The timing of flu is very unpredictable and can vary in different parts of the country and from season to season. Most seasonal flu activity typically occurs between October and May. Flu activity most commonly peaks in the United States between December and February.
The CDC recommends a yearly flu vaccine (www.cdc.gov/flu/protect/vaccine/index.htm) for everyone 6 months of age and older. People should begin getting vaccinated soon after flu vaccine becomes available to ensure that as many people as possible are protected before flu season begins.
Flu vaccines are offered by many doctor's offices, clinics, health departments, pharmacies and college health centers, as well as by many employers, and even by some schools. Even if you don't have a regular doctor or nurse, you can get a flu vaccine elsewhere, like a health department, pharmacy, urgent care clinic, and often your school, college health center, or work.
Residents can search flushot.healthmap.org to find a flu shot in their neighborhood. DCHD clinics have free flu vaccines available for those who qualify, including uninsured children and adults (details are listed below). Vaccines for all age groups are available, including quadrivalent and high dose varieties. Those 65 years and older should also consider the pneumonia vaccine.
Annual vaccination is the best way to prevent the flu, but here are some other ways residents can stay healthy this flu season:
Wash your hands often.
Avoid touching your eyes, nose or mouth.
Cover your mouth and nose when coughing or sneezing.
Stay home when you feel sick, and keep sick kids home.
Avoid close contact with sick people.
Practice good health habits, such as getting plenty of sleep and exercise, and managing your stress.
Please visit www.texasflu.org for the latest information on flu in Texas, and www.flu.gov for details about symptoms, treatment and prevention. You can also get updates though Twitter by following @FluGov.
DCHD Clinic Locations:
Lewisville: 190 N. Valley Pkwy., Suite 203; 972-434-4700
Denton: 535 S. Loop 288, Suite 1003; 940-349-2900
More info: www.dentoncounty.com/immunizations
If you have any questions or comments, please let me hear from you. My email is [email protected] and my office number is 940-349-2801.