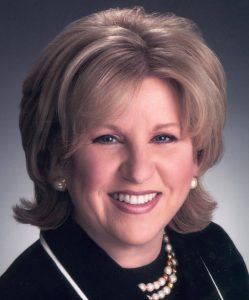 State Senator Jane Nelson (R-Flower Mound) received the Texas CASA (Court Appointed Special Advocate) 'Big Voice for Little Texans' award during a ceremony in Denton.
Texas CASA recognizes legislators for their dedication to improving the child protection system. The award is in recognition of Nelson's support for neglected children in Texas during the 84th Legislative Session.
"It is a tremendous honor to be recognized by CASA. This is an organization I greatly admire for their advocacy on behalf of abused children as they navigate the court and foster care systems. Their mission is very near and dear to my heart," said Senator Nelson. "I want to thank them for presenting me with this award. More importantly, I want to thank them for everything they do on behalf of Texas children."
Austin-based Texas CASA is the statewide association of 71 local CASA programs that recruit and train volunteers to advocate for children in the child protection system.
"Senator Jane Nelson has been the leading voice in the Senate on child welfare issues for the last decade," said Vicki Spriggs, Texas CASA CEO.
"This session, she led efforts to increase state funding for CASA programs in HB 2, which ultimately resulted in a $4.8 million funding increase. In addition, she authored SB 354 to move administration of Child Advocacy Centers and CASA funding from the Office of the Attorney General to the HHSC, supported Family Finding funding and worked to increase funding for DFPS."
Senator Nelson represents District 12, including portions of Tarrant and Denton Counties. She is Chairman of the Senate Finance Committee and the highest-ranking
Republican in the Texas Senate.