The independent investigation of the Flower Mound Town Council for possible violations of local and/or state law, including– but not limited to– the Town Charter, ethics ordinance and state open government laws has seemed to hit a couple of speed bumps; two of the witnesses have not agreed to attend an interview under oath.
Council members Brian Rountree and Itamar Gelbman have declined to be interviewed under oath by independent investigator Ross Foster, according to documents released by the town.
In an email from Foster to Town Manager Jimmy Stathatos dated Oct. 14, 2015, he writes: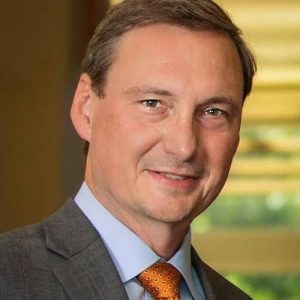 "I have requested Councilman Rountree and Councilman Gelbman sit for an interview under oath with regard to the investigation the Town has ask[ed] me to conduct. It appears that both have refused to sit for the requested interview. Councilman Rountree through his attorney has affirmatively refused. Although ten days have passed since my request to Councilman Gelbman, he has not responded affirmatively to my request. The relevant communications are attached.
 The refusal frustrates my ability to do [a] complete investigation. Section 3.12 of the Town Charter anticipates the need to be able to compel the attendance of witnesses in conducting an investigation. The power to compel the attendance of witnesses by subpoena and the production of documents in an investigation is given to the Town Council.
Please have the Town Council consider the issuance of a subpoena to Councilman Rountree and Council[man] Gelbman to require they sit for an interview under oath."
The Cross Timbers Gazette has reached out to both Rountree and Gelbman and will post their responses here if they choose to comment on this issue.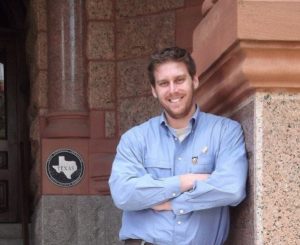 The independent investigation officially began during the town council meeting on July 20, 2015.
That decision was as a result of Rountree's original July 10 request for an investigation of Webb, when it was revealed that Rountree had contacted and given directions to town staff. In addition, he had requested Stathatos to put the investigation about Webb on the agenda "discretely" and "quickly" and without a vote from the majority of the council.
On September 8, that direction was ratified and the council moved to continue the investigation– as originally scoped– covering all council members during the period of May 20, 2015 to July 20, 2015, and addressing the following items: violations of Texas Open Meetings laws, Flower Mound's ethics ordinance, and violations of the Town Charter. Council authorized a total expenditure not to exceed $35,000 to pay for it.
It was also during that council meeting that Rountree said his original investigation request was about Webb and whether his sharing information from an executive session was an ethics violation.
"In context with the Webb issue, I supported this [the investigation] at the time," he said. "This is not the direction I wanted. It's been taken out of my hands about Mr. Webb and turned around to get the 'new guys' on the council."
Council member Bryan Webb and Mayor Tom Hayden are scheduled to be deposed under oath by the investigator on Saturday.
"I have no idea what he's going to ask me," said Hayden. "I'm doing this to cooperate and to be transparent and to help bring the investigation to a conclusion as fast as possible. It's been a dark cloud over our town."
Hayden also addressed talk from residents that the investigation was a ploy to overturn the results of the May election, when Rountree and Itamar Gelbman took office.
"No one on town council that I'm aware of has ever discussed removing anybody from council except for Mr. Gelbman on June 25th in an email to the town attorney and Mr. Roundtree on June 30th asking what the process was to overturn the election to remove Bryan Webb from council."
The next step in the investigation is on the agenda for the Town Council's meeting this coming Monday, Oct. 19.