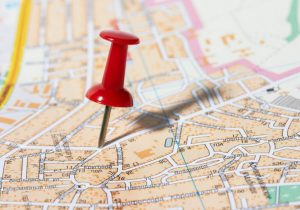 The Flower Mound Town Council recently approved changes strengthening the town's sex offender ordinance.
The new ordinance expands the distance a registered sex offender can come within a location where children commonly gather from 1,500 feet to 2,000 feet.
It also broadens the definition of a "gathering place" for children to include the multi-use trail systems to the existing defined gathering spaces of public parks, public or private schools, public swimming pools, semi-public swimming pools, day care centers, and video arcade facilities.
Individuals can be prosecuted for knowingly renting, leasing or providing a dwelling for a registered sex offender that impedes on any of the restrictions.
Landlords can request a map from the police department to see if their dwellings are in the prohibited areas.
The Flower Mound Police Department examined sex offender ordinances in more than a dozen other cities before presenting an updated ordinance to council.
Town Attorney Bryn Meredith said that he was comfortable with the new restrictions but will monitor them to ensure that sex offenders are not zoned out of town entirely.
"We need to watch this closely," said councilman Bryan Webb. "Given the potential changes in judicial rulings and potential impacts that they could have upon us, I would just ask that if things change to where we would need to take action, we be aware of that and take action quickly."
Flower Mound currently has 18 registered sex offenders that will be grandfathered in and exempted from the new regulations.