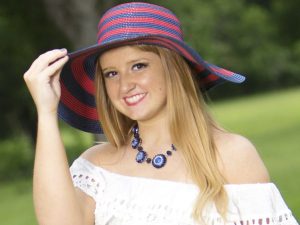 Marcus High School senior Molly Mattingly is involved in many activities in school and in her community and said the main reason for doing so is that she enjoys giving back.
A member of the Marcus drill team, the senior class treasurer, a leader for Young Lives and working part time, Mattingly said that her lifestyle affords her certain things that she finds very gratifying.
"It introduces me to a lot of people and has made me friends," she said. "The main things are that I really love my school, I get to do things with my friends, and I love being a part of things."
Mattingly said that the thing she enjoys the most about being a high school student today has to do with the educators at Marcus High School.
"I think it's the relationships between students and teachers," she said, adding that teachers are accessible when students need help.
Mattingly said that the thing she enjoys the least about being a teenager today is that she does not always feel teens are taken seriously.
"It seems that we are underestimated a lot," Mattingly said. "We don't get enough credit. Of course, we can be stupid and make mistakes. We are teenagers, but I also don't think we get enough credit for the things that we do."
Mattingly appears to have made the most out of her time at Marcus, saying that it has had a very positive effect on her life.
"It has taught me how to be a decent person," Mattingly said. "School is school with its core classes, but I think it has also done a really good job of taking it to another level in teaching me how to be a good person, with things you should do and things you shouldn't do. I feel like it has taught me how to contribute to society."
Mattingly plans to attend Ouachita Baptist University and study Sociology.
Mattingly's Favorites
Favorite Subject: History
Person who most inspires you: Mrs. Garber
Favorite Food: Mexican cuisine
Favorite Movie: The Sandlot
Favorite TV Show: Bones
Last Book Read: To Kill a Mockingbird
Favorite Musical Group or Performer: Ed Sheeran and John Mayer