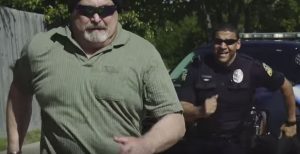 Congratulations to the Town of Flower Mound Community Affairs Division for winning a second-place Silver Circle Award in the "TV and Video – Promotional Video" category from the City-County Communications & Marketing Association!
The award came for a Flower Mound Police Department Recruiting Video.
3CMA Savvy awards are considered to be the most prestigious awards given to local governments, recognizing outstanding local government achievements in compelling communications and strategic marketing.
This is Flower Mound's first 3CMA national award.