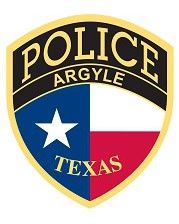 The Argyle Police Department is alerting residents to an identity theft scam going on around the town.
Chief William T. Tackett said there are increased reports of attempted identity theft through scam phone calls in Argyle. It appears that the alleged perpetrators are targeting folks around retirement age.
The top 3 scams being reported are:
The IRS stating that you owe money or are being sued;
Verizon stating that you are past due on payments; and
A grandchild stating they are having an emergency and need money
Tackett is encouraging residents to spread the word that these calls are scams.