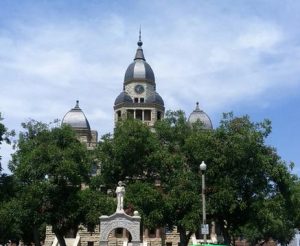 Denton County Commissioners on Tuesday approved a slight decrease in the property tax rate.
The new rate is 26.20 cents per $100 of valuation, a penny less than 2015's rate, which was 27.22 cents per $100 of valuation.
"This is our second consecutive year to lower the rate, due in large part to the increase in new properties added to the tax rolls since last year," said Denton County Commissioner Andy Eads. "Keeping the rate low has been a real priority of the Commissioners Court."
Because home values in Denton County have increased, the lower tax rate this year will actually bring in more property tax revenue.
19.21 cents of the the 2016 rate will go toward maintenance and operation costs. 6.99 cents will go toward payment of interest on debts.
In 2014 the property tax rate was 28.49 cents per $100 of valuation.
Of the 254 counties in Texas, only nine have a lower tax rate. Unlike cities that collect both property and sales tax, counties rely heavily on property tax, which makes up 71-percent of Denton County's revenue.