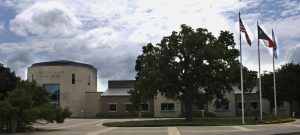 The tax rate for the City of Highland Village for FY 2015-2015 budget has been set at just under 60 cents per $100 of assessed valuation.
At an August 11 meeting, the city council voted to adopt the ad valorem tax rate unanimously. Public hearings will be held on August 25 and September 8 for input on the rate and proposed budget.
Highland Village's tax rate has not changed since 200. Assessed valuations have increased by 6.9 percent.
The City of Highland Village ad valorem tax rate has remained unchanged since 2000. Assessed valuations came in at a 6.9 percent increase The proposed base General Fund Budget expenditures total $15.3 million, a 5.2 percent increase over last year. A supplemental budget is also included totaling $1,876,850.
Public safety and a street overlay project for Highland Village Road make up the majority of the supplemental budget.
Public safety is prominent in the budget this year, with items included to provide efficiency and accuracy in response and service delivery. Highland Village has subscribed to the City of Lewisville trunked radio system since the 1980s and it is soon to be obsolete with new standards required for radio communication systems.
The city will transition to a system provided by Denton County, also requiring transition to digital radios, which will be phased in, replacing the majority of the radios that are being used now. Although requiring a substantial investment, the new radio system is expected to greatly enhance reception and will be designed to provide regional interoperability.
Computer Aided Dispatch and a Records Management System (CAD/RMS) was also addressed. After a recent review of the current system, the recommendation is to use Integrated Computer Systems, which will allow integrated dispatch centers between Highland Village and Flower Mound with the opportunity to include other neighboring entities.
Two major capital projects are also included in the supplemental budget. A portion of Highland Village Road was addressed in the 2013-2014 budget with an overlay project. The proposed budget item completes the work, with an overlay project for Highland Village Road from Highland Shores/Brazos Boulevard to FM 407. The emergency repairs to Canyon Creek Drive, which experienced a structural failure in the recent floods, will be addressed in this budget.
Compiled from a report by Laurie Mullens, public affairs manager for the City of Highland Village.