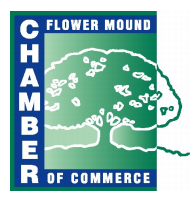 by Cindi Howard
The Leadership Flower Mound class will begin on September 8 with mandatory orientation at 4 p.m. on August 27.
You'll want to get your application in soon, as the deadline to sign up is August 24.
The Leadership Class is a nine-month program offered by the Flower Mound Chamber of Commerce. It begins on the second Tuesday in September and ends in May with a graduation of the participants. We will meet each month on the second Tuesday. The times vary so refer to your schedule in your folder and watch for email updates.
It is a huge commitment but in the end, it is worth it all. The cost is $650 and that includes lunch each month and an overnight trip to Austin in the Spring for State Government. We will certainly work with you on a monthly payment plan if needed. Please don't let the amount of registration fee keep you from participating.
Requirements of Leadership FM:
No more than 12 hours missed in the nine month program
Everyone must attend all mandatory meetings. Any exceptions must be approved by the leadership council
Cell phones and technical devises will be limited to breaks only
We have added a new element to Leadership FM and that is a Leadership Dynamic Course that will be led each month at the beginning of each session. Also, a ticket to Leadercast FM 2016 will be added as well.
 Cindi Howard is director of operations for the Flower Mound Chamber of Commerce.