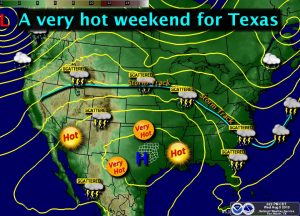 Stock up on board games and load up your Netflix queue… The National Weather Service issued a heat advisory for Denton County on Wednesday as temperatures again creep up to triple digits.
The advisory is in effect from now until 7 p.m. Sunday for much of the northern half of Texas.
Temps are expected to crest the 100-degree mark and reach 104-108 degrees during this time. The NWS warns that overexertion could lead to dehydration, heat exhaustion or heat stroke.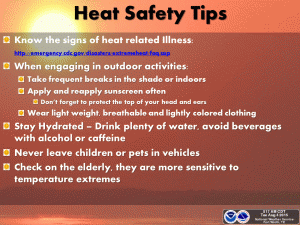 You might want to schedule outdoor activities in the early morning or in the evening. Don't forget your bug spray.
Also, the NWS urges residents to drink plenty of water and wear light weight and loose fitting clothing.