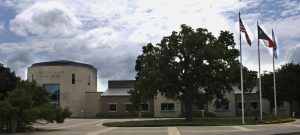 Highland Village Mayor Charlotte Wilcox recently honored a city staff duo for their work on the current budget.
At a May 23 meeting, the city council started discussions about the FY 2015-2016 budget with the Capital Improvement Program which is a five-year outlook of the capital budget.
Ken Heerman, assistant city manager and Crystal Babcock, finance administrative assistant, were given the Government Finance Officers Association of the United States and Canada Budge Presentation Award.
"This is the tenth year the city has received this award. I am pleased to present this award to Ken Heerman, assistant city manager and Crystal Babcock, administrative assistant in finance, and to congratulate them, and the entire finance department, on a job well done," said Mayor Charlotte Wilcox.
The award comes to the two for meeting guidelines for a budget presentation, with key aspects highlighting how well the city's budget works as policy, a financial plan, an operations guide and means of communicating.
For the win, Heerman's and Babcock's budgetary documents must have received a rating of "proficient" in each of those categories, and 14 mandatory criteria within them.
The capital budget includes funding for things like the Highland Village Community Development Corporation's trail construction projects and a soccer complex at Doubletree Ranch Park.
These discussions are a way for the council to determine how it will go about setting the current year's budget and the tax rate which will come out of it.
These capital projects will be funded by 4B sales tax revenues. The five-year outlook is a way for the city to manage its operating costs over the coming years, while taking into account how a projected revenue base may effect them.
Budget discussions are planned throughout the summer with the last read scheduled for September.