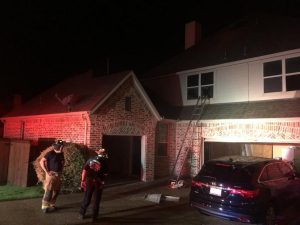 Investigators are trying to determine what caused a two-alarm blaze that heavily damaged a $580,000 home in Lantana's Farlin subdivision on Friday night.
Numerous units from Double Oak, Highland Village, Denton and Lewisville assisted the Argyle Volunteer Fire District in the 9000 block of Penny Lane where heavy smoke and fire was seen coming from the two-story house around 10 p.m.
Flower Mound was unable to assist because they were working their own two-alarm house fire.
There was just one person in the house at the time, a woman in her mid-30's, according to Argyle Fire Chief Mac Hohenberger. She escaped uninjured. Firefighters rescued and revived a puppy that was left inside the house, said Hohenberger.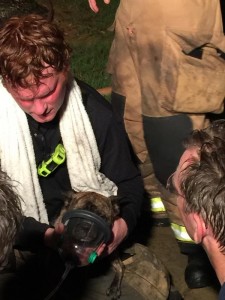 He said that the fire was deemed suspicious as it appeared to have started in two different parts of the home. A fire investigation dog was called to the scene around midnight to try to sniff out a cause.
An investigation is ongoing, according to Hohenberger.
Check back for updates.