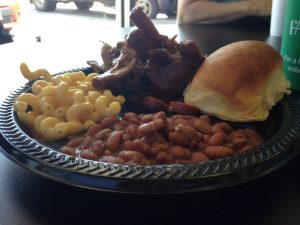 One of the greatest parts about "Foodie Friday" is getting to know the owners of these restaurants on a personal level and sharing in the joys of their successes with them.
And we are so happy that Fat Cow BBQ's business is going so well they recently opened a second location in Lewisville near Vista Ridge Mall off of FM 3040!
Fat Cow BBQ is one of our prized "Foodie Friday" spots we've been able to find along our food-finding journey of the last year and a half, and it's always a place we recommend people head to if they're looking for delicious barbecue, a warm atmosphere and some incredible desserts.
Co-owners, Allen Lockett and Henry Wall, always deliver on their promise of serving "udderly delicious" food and they treat everyone who walks through their door like family. I've always felt welcomed at their original location off of Valley Ridge and the Vista Ridge location is no different!
If you missed out on our original feature of Fat Cow BBQ, we'll give you a brief summary of how this place came into existence. Al and Henry were previous co-workers in a completely different industry and were sick and tired of the food their company was bringing in to cater luncheons.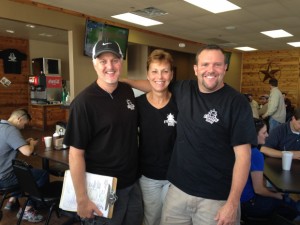 So Al decided he could probably make way better food than they were getting and brought in some of his homemade brisket for his co-workers to enjoy. It was such a big hit, All eventually left his corporate career behind and started barbecuing first out of his garage and then out of a storefront.
And now about five years later, Al and Henry are back in business together again and work at the restaurants full-time alongside their wonderful wives, Pam and Kathy.
So, I'll share with you what some of my all-time favorite Fat Cow dishes are so you know what you have to try when you go visit their new location.
You obviously need to try their signature "Fat Japs," which are jalapenos wrapped in bacon and stuffed with pulled pork and cheese. I mean, add bacon to anything and it's instantly better, right? But these things are absolutely incredible. They smoke the jalapenos for about 30 minutes and then let it crisp up in the oven for a few minutes so that you get the smoke, the creaminess from the cheese and crispiness of the bacon all in one bite.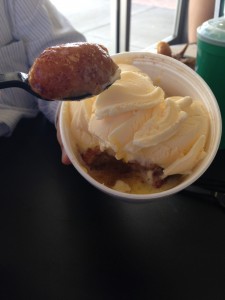 And there's also no way you can eat at Fat Cow without enjoying some of their brisket, which is smoked and prepared to perfection. Each bite is incredibly tender and without even having any fat on the plate! Each step in the process of preparation is designed to give you the most tender flavorful meat without all the fat and grease most BBQ places rely on.
And … oh man … the desserts. Where do I even begin? All of the desserts are Pam's family's personal recipes and each one of them is a little piece of heaven here on earth. I'm not kidding when I say I have dreams about these desserts. My personal favorite is her peach cobbler, but we also love the banana pudding and their incredible pecan pie.
So, consider this post our official "Congratulations!" to Al, Henry, Pam and Kathy on the success of their restaurant and opening their second location! Fat Cow BBQ screams "summer" to me, but you can enjoy that great summer barbecue atmosphere all year long at their restaurant.
Go head out this weekend to check out their new location and have a bite of that peach cobbler for me! Yum …
Happy eating, Foodies!

Jay Marks writes the Foodie Friday each week. You can read his blog at http://iamjaymarks.wordpress.com