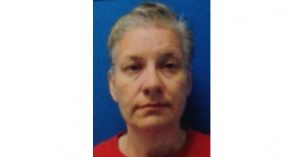 A woman arrested Saturday afternoon after driving into a flooded area of FM 2499 in Grapevine has bonded out of jail.
About 3:40 p.m. Ann Anteloppe, 50 of Grapevine allegedly drove her Honda Civic from Grapevine Mills Boulevard, through a field and past barricades just north of the Denton Creek bridge, Grapevine police said. She was attempting to connect back onto FM 2499 heading north.
The driver became stranded, climbed on top of her vehicle and authorities used a dump truck to rescue her. After that, she was arrested for disobeying a traffic control device and charged with a Class B misdemeanor, police said.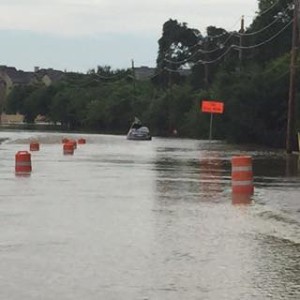 A Class B misdemeanor carries a penalty of 180 days in jail or a $2,000 fine or both, police said.
Due to flooding, the two entrances to the Camden Riverwalk Apartments were closed and a temporary entrance has been set up on the north side of the parking lot toward Stacy's Furniture.
No residents have been evacuated in the area as of Saturday evening, police said.