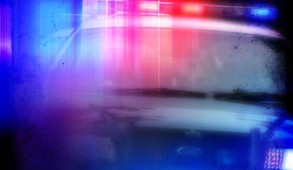 UPDATE: Flower Mound police have determined that there was no child abduction attempt on April 28 after interviewing several men driving a work van who were trying to talk to teenagers.
"We were able to contact the subjects. The subjects have worked in the area for several years mowing lawns. We were not able to find any surrounding police agencies that have any similar reports involving this vehicle or these subjects. No criminal offense was committed. The investigation is closed at this time," said Flower Mound Police Captain Wess Griffin.
ORIGINAL STORY:
A concerned resident posted on social media Wednesday morning that a van occupied by Hispanic males made several attempts to abduct kids in Flower Mound.
The Flower Mound Police Department took a suspicious incident report yesterday, but no criminal offense occurred, according to Flower Mound Police Captain Wess Griffin.
"We're working as fast as we can to contact the individuals in the van to talk to them and get their story. Our report shows that the driver got out of the van and motioned for the kids to come over to talk to him for some reason. The kids did the right thing and went home and reported this to their parents, who in turn contacted us," said Griffin.
"At this point there is no reason to believe that this van has been involved in any other similar incident. We also do not have any information that would lead us to believe at this time that there was any ill intent whatsoever in the driver trying to communicate with the three teenage boys.
"We know the van stayed in the area after contacting the juveniles and it was in the area doing contract lawn work, so this does not have any of the markers we would normally see in an abduction attempt."