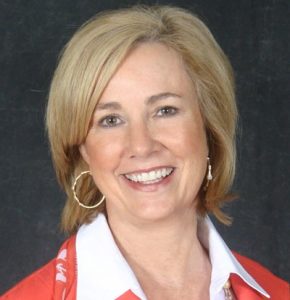 Happy New Year!  2014 has been an exciting year for Argyle.  The unparalleled success of the Argyle Eagles athletic, academic and band programs was huge. Go Eagles!
Sadly we ended the era of school principal Mr. Jeff Butts who is leaving Argyle to seek new challenges. We will miss his leadership and partnership with the Town.
2014 also saw strides taken in implementing a Formed Base Code for Argyle. We are now close to having a final Formed Base Code to present to our citizens.  This will be our guide for the design of our commercial corridors. This has been a long work in progress that I hope to have finalized in 2015. We have taken citizens' ideas and implemented many changes, and now hope to have three public hearings to present our proposed plan.
An issue we are also currently discussing simplifies zoning lines to conform to the property lines, thereby eliminating having several zones on one property as per our present Comprehensive Plan. I can't forget the meeting that lasted until 2 a.m. with discussions on our existing plan. We had a room full of citizens that endured this long meeting, followed by many comments about this evening, as you can imagine!  This led us to have workshops to solve the different interpretations of this document. The Council is hoping to have ideas to present to Citizens as one of the first areas of business in 2015.
Other 2014 events include our first annual Easter Egg Hunt, which was a huge success, and the Annual Christmas Tree lighting that brought 100's of families together on a cold evening.
We also paved all of the remaining roads in Argyle. This has been a task that we are very proud to have accomplished.  We are finally seeing signs of our new grocery store moving forward. We have begun the discussions on our thoroughfare plan, which is long overdue. We hope to find ways to make traffic flow easier. We need to make sure that traffic can continue to move even when the train has stopped. We are still working on ways to finance silent crossings.
We are still working on hike and bike trail. Our vision is to have a trail that travels all the way to the proposed new school on FM 1171 and Hwy 377. We are also working on a park system for the Town. Commissioner Andy Eads is getting geared up to improve Country Club Road. We have been waiting a long time for this and we are finally going to see construction began. We have been extremely busy working  to insure that we build Argyle in a way that adds all the perks our Citizens want without sacrificing the charm that we all enjoy.
Perhaps the most important events of 2014 were the hiring of a Town Secretary and new Town Manager. I look forward to facing what lies ahead in 2015 given the dynamics and diversity of our Town Staff, Town Council and the many citizens serving on our appointed boards.
Personally I am probably proudest of the great relationship the Town of Argyle has with the Argyle Schools, Churches and neighboring towns. When you work together anything is possible. It has been such an honor to serve this great community and I look forward to another great year in 2015.