I'm excited to announce that this month we are opening a community closet in Flower Mound where we will collect donated senior care items, and provide them to seniors who are in need.
Each week my team and I receive calls from families who have shower chairs, walkers etc. that were used by a family member who has now passed away. They don't want to just throw out these items, but have no idea how to get them to someone who is in need.
There are some wonderful groups, such as Elderly Service Providers (ESP) of Denton County who maintain a closet in Pilot Point, but there wasn't one in Flower Mound. Until now!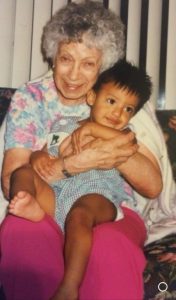 I've decided to name the closet after my grandmother, Emelita, who is my inspiration and well-deserving of this honor. Throughout her life she helped others in need, and when diagnosed with dementia, she was cared for by a village of family members, friends and caregivers until her death at the age of 101.
Items we will be accepting at Emelita's Closet will include:
Walkers
Canes
Wheelchairs
Unopened packages of adult diapers
Shower Chairs
More information will be coming as we move into our new office space this month, and put the finishing touches on Emelita's Closet. Drop off and pick up will be by appointment only. If you have questions about donating items or are in need of items, please reach out to Lori at 214-783-1222 or contact us through our website www.loriwilliams-seniorservices.com.
Lori Williams is the owner of Lori Williams-Senior Services, LLC, a FREE service guiding seniors and their families through the maze of senior housing. She is also the host of the podcast, Aging in Style. Lori is a Certified Senior Advisor (CSA) and resident of Flower Mound.
(Sponsored Content)