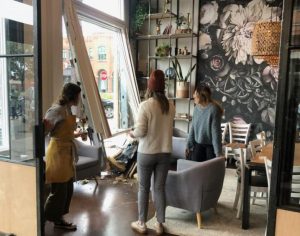 A coffee shop in Flower Mound sustained damage in the front of its building after a car drove into it Friday morning.
Flower Mound Police Capt. Shane Jennings said that at 11:19 a.m., a 62-year-old woman drove her sedan into the front of Edison Coffee in Parker Square. As of Friday afternoon, the cause of the incident is unknown.
No one was injured, and building officials determined the damage was not structural in nature. Police are still investigating the incident.
The coffee shop remained open after the mishap.